NOKIN offers both traditional road studs and
solar road studs
. But the hottest selling product is solar road stud. This is not only because we have invested more efforts in the development and sales of solar road studs, but also because solar road studs themselves are welcomed by people. So what are the differences between solar road studs and ordinary road studs? Why is the sales volume of solar road studs much higher than that of traditional road studs? We will analyze the reasons in detail.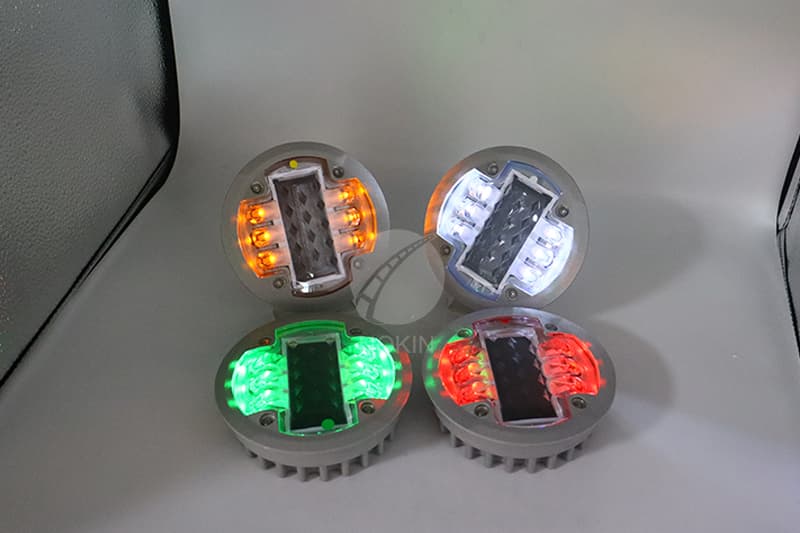 The lighting model and lighting effect of
solar road studs
are better than traditional road studs. The traditional road stud only relies on the reflective film to emit light. This reflective mode is feasible but not effective, and the light intensity is relatively low, the light propagation distance is short, and the reaction time to the driver is also short. The luminous distance of solar road stud can reach 800m, which can effectively prompt the driver of road changes over a long distance.
The public's evaluation of the appearance of
NOKIN's solar road stud
products is: "this solar road stud is installed on the ground, which is not noticeable in the daytime, but colorful at night. I feel like there are many stars around me when I walk on this road. Solar road studs are so beautiful."
Therefore, it can be said that it is the general trend that
solar road studs
replace reflective road studs. We should further develop traffic safety facilities such as solar road studs to improve road safety performance.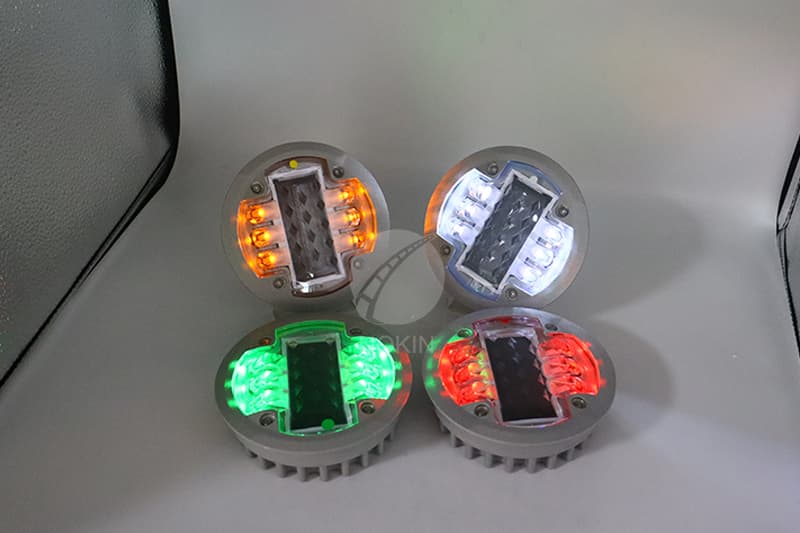 Here is a case of
solar road stud
application on campus. In 2016, a kind of luminous road sign, solar road stud, was installed on the campus of Ritsumeikan University in Japan. As we all know, the Japanese are famous for their spirit of striving for perfection. Japanese universities are also impressed by the charm of solar road studs, and the staff of the university immediately fell in love with the unique bright light of solar road studs.