The increasing number of cars requires more humanized and warning signs to appear in road design.  The visible distance of
solar road stud
at night exceeds 500m, and the farthest distance can reach 1000m. In addition to the lighting capacity, the pressure resistance of solar road studs is also very strong. Why is the quality of solar road studs better than ordinary road studs? This is the question we will discuss today.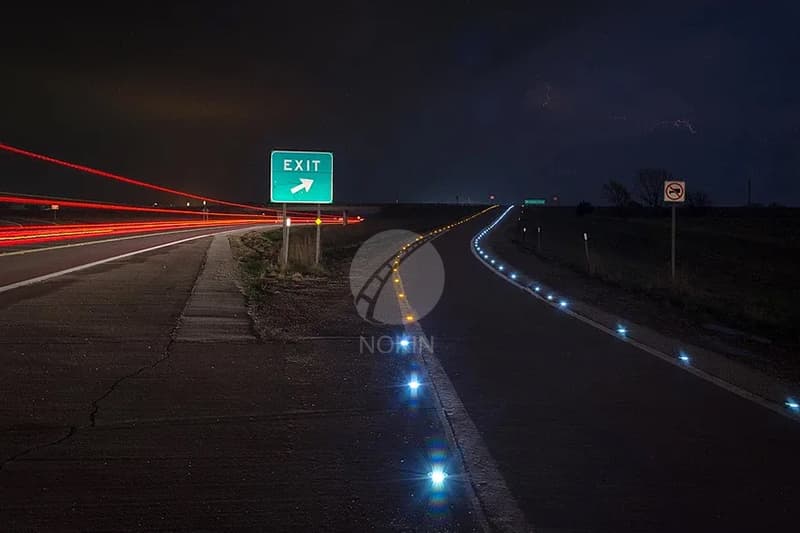 The shell of the
solar road stud
is specially designed to enhance its firmness. The first is in the production process: the shell of the solar road stud is formed by one-time die casting. Then there is material selection: the shell of the solar road stud is made of aluminum, and the inner shell is made of bulletproof PC material. In order to further strengthen the compression resistance of solar road studs, epoxy resin is used to seal the control panel and fill the interior of solar road studs.
In addition, the fusible hot melt adhesive is not used in the
solar road stud
, so the compressive strength of the cured solar road stud is greater than 40 tons. The solar road stud can meet the pressure resistance requirements of being installed in the center of the road.
The flashing frequency of
solar road stud
can be adjusted according to customer requirements, generally from 2Hz to 4Hz. After the solar road stud is installed, the top of the product only protrudes 6mm from the ground, which can prevent the damage of cars, pedestrians and snow shovels. At the same time, the installation of solar road studs adopts the way of outgoing lines at both ends to reduce the amount of construction grooving. The control box of the luminous zebra crossing includes power supply, microprocessor, input interface and output interface.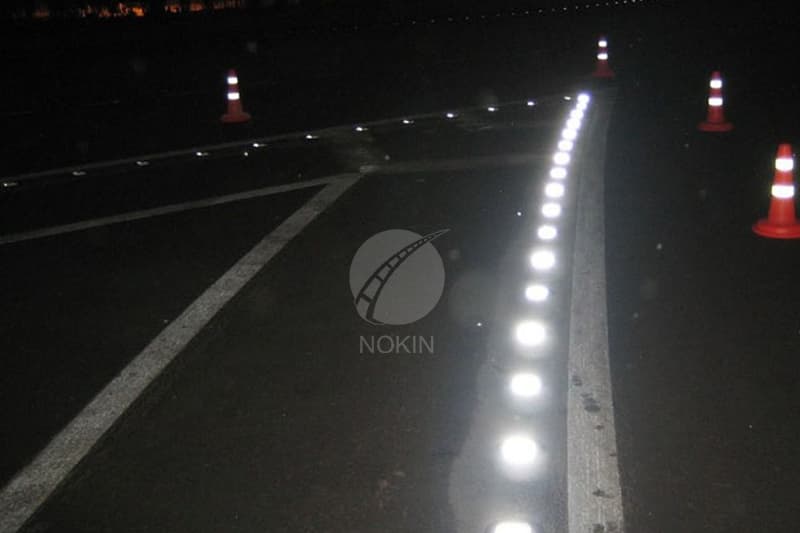 NOKIN solar road studs
are facing the global market, customers have different needs, and the situation of product replacement is also very different.  Under the leadership of government units at all levels, solar road studs have effectively improved traffic order and continuously improved traffic operation capacity through short-term, stable and rapid micro transformation.