The new
solar road stud
application system has been concerned and welcomed by citizens. The new solar road stud application system is also known as the intelligent pedestrian crossing system, namely the illuminated zebra crossing. Walking on the street, you can see that many places with large traffic flow are installed with solar road studs.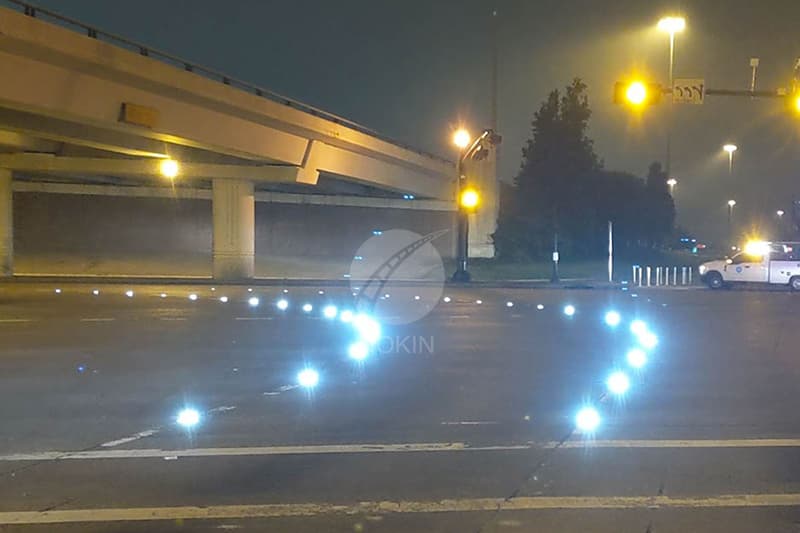 The luminous zebra crossing can correspond to a variety of Internet of things interfaces, and can be connected to high-definition thermal imaging cameras, geomagnetic sensors, traffic light signal systems, etc. The above equipment sends a control signal to the
solar road stud
controller, and the solar road stud starts flashing. Drivers or pedestrians will pay special attention to the traffic ahead when they see the flashing solar road stud to avoid traffic accidents.
The power supply of light-emitting zebra crossing adopts traditional wound transformer and regulated power supply, which is more stable and durable than switching power supply. Before and during the use of
solar road stud
, attention must be paid to the stability of power supply voltage, and special attention should be paid to whether the control box leaks.
It is worth noting that the specific functions of
solar road studs
are different due to different installation methods. When the solar road stud is installed on the ground, the low angle light path design is adopted, and the visual distance is longer; The vertical angle design with the ground is a strong warning to pedestrians, especially those who like to walk and play with mobile phones.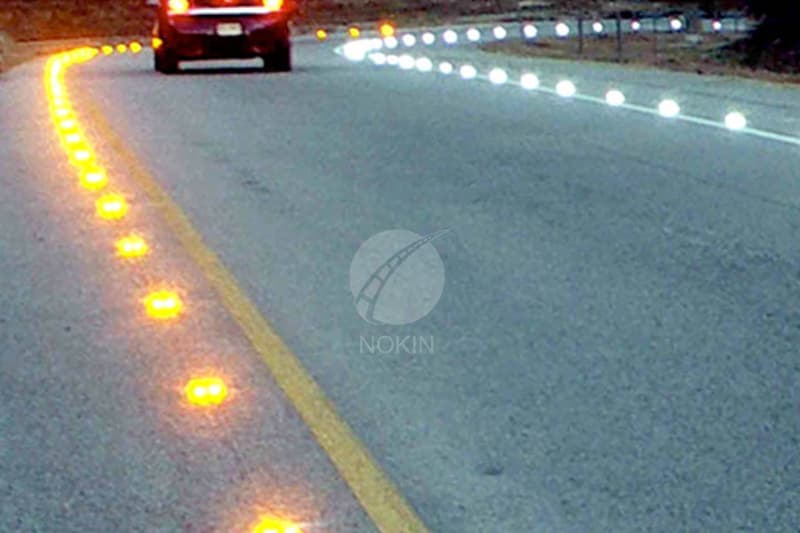 During the installation of
solar road studs
, the depth limit installation design is required to ensure that the solar road studs are level with the ground and will not be lower than the road surface. NOKIN provides you with professional solar road stud installation consulting services. If you have any doubts, you can consult at any time.