Why is it very meaningful to install solar road stud on highways? What role can solar road stud play in dense fog? Let's start with the nature of the solar road stud. Solar road stud is very compressive, long service life and better use effect.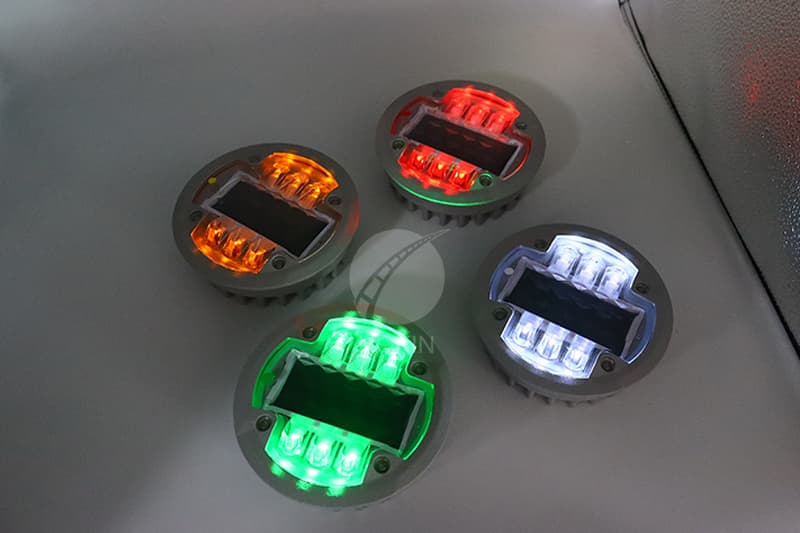 The traditional common road stud generally adopts reflective mode, and the reflective brightness is generally not more than 500 CMD. However, the requirements of most domestic reflective Abrasives can not meet the international standards, and the actual reflective brightness may not reach this value. Solar road studs not only rely on reflection, but also can automatically emit light. With the help of LED lights, the solar road stud can achieve the effective lighting value of 2000 + CMD, which is four to five times of the former.
For the sake of environmental protection, solar road stud adopts solar panels to provide stable power supply and self-sufficiency. As the solar road stud does not rely on urban cables, it is suitable for promotion and application in rural and other remote areas. The use of solar road stud has little damage to the environment and will not waste resources.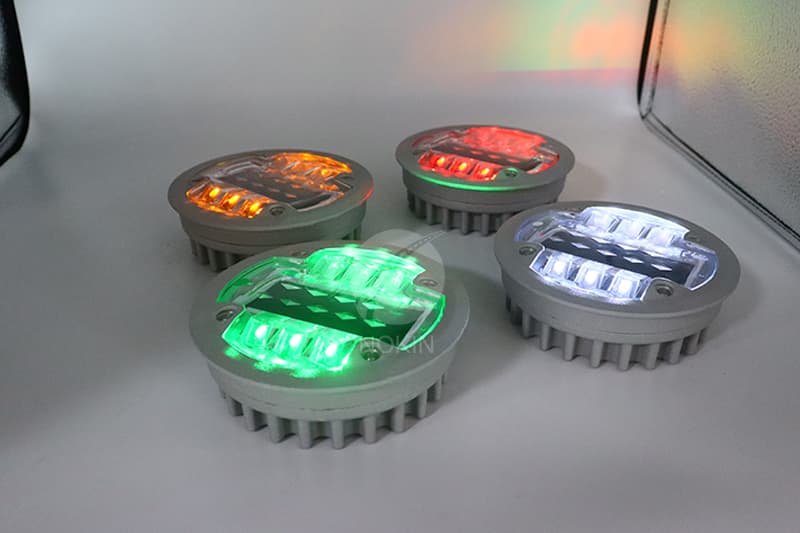 The solar road studs indicate the direction like a sign on the dark road, and the solar road stud can attract the attention of drivers and pedestrians by flashing. Therefore, solar road stud that can correctly indicate the direction and prompt the changes of the road ahead are called night protectors.
NOKIN solar road stud's LED light has longer range and higher intensity. It is a low-cost and maintenance free way to install solar studs on expressways. Solar road stud can also effectively replace the elevated street lamp.