The
solar road stud
design originated in the UK in 1934 and is today used all over the world. The original form of solar road stud consisted of two pairs of reflective glass spheres set into a white rubber dome, mounted in a cast iron housing. Solar road stud can be used to reduce speed, signal driver attention to common features, hazards, and dangerous bends on our roads.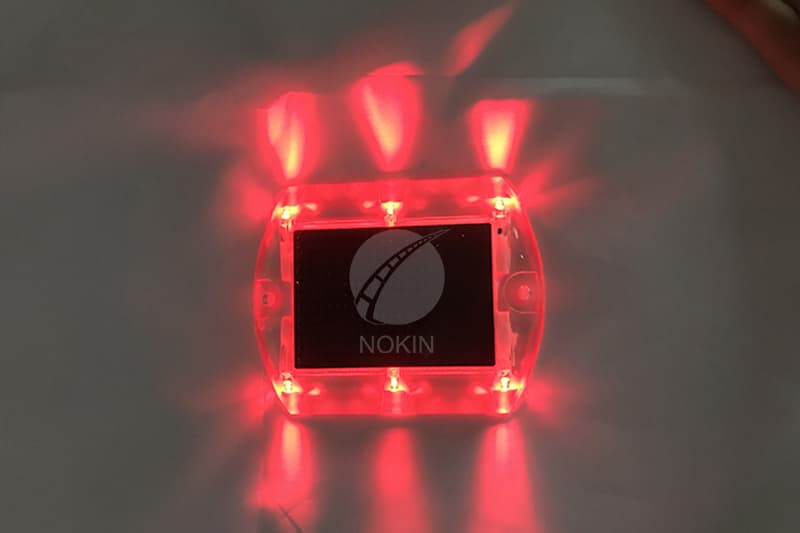 Solar road studs
can ensure normal lighting for 8 hours a day in rainy weather for 3 to 5 consecutive days. Solar road stud is a traffic facility which uses inbuilt sensors to automatically illuminate at dusk and discharge in daylight. The LED of solar road studs has an output of >100Hz, is visible from up to 900 meters. Because solar road stud can enhance delineation and increased visibility of the road layout, drivers have 10 times longer to react to changes in the road ahead.
SHENZHEN NOKIN TRAFFIC FACILITIES CO., LTD. is specialists in road safety at night in the development, manufacture, and sales of quality
solar road stud
, solar cat eyes road studs, solar road studs or solar raised pavement markers.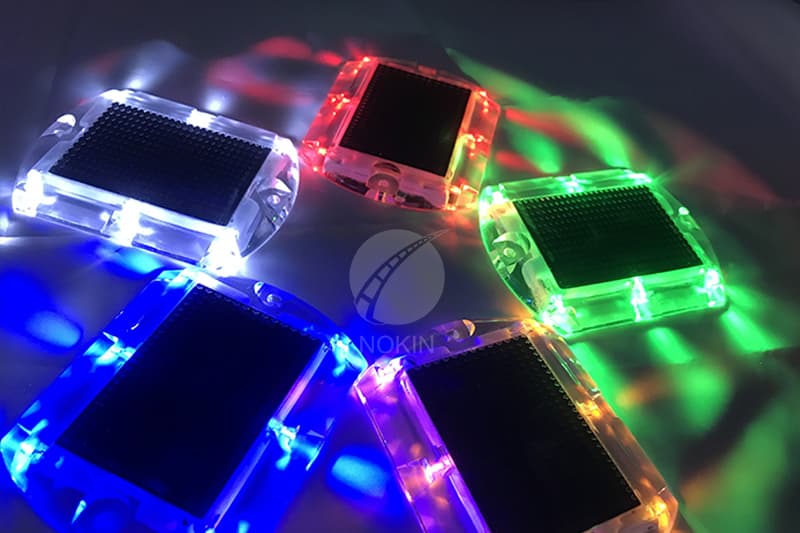 Some wonder how long is the lifetime of solar road stud' LED bulb? With LED illumination, there is no bulb to burn out, since the solar road stud contains a transistor-like diode that emit light beams when supplied with a very small amount of electrical current. Thus, the solar road stud's L.E.D. "bulb" is virtually burn-out free during the lifetime of its unit.
For infrastructure applications of
solar road stud
, white or red LED lights are usually specified. For decorative and architectural applications, other colors are more common, such as green, orange, blue and yellow. The lights function of solar road stud at different settings: solar road stud can emit steady light or blink.