The solar road stud product can be continuously illuminated for about 4-5 days with enough power, and can work 8-10 hours a day. The solar road stud product can also be designed according to the special requirements of users.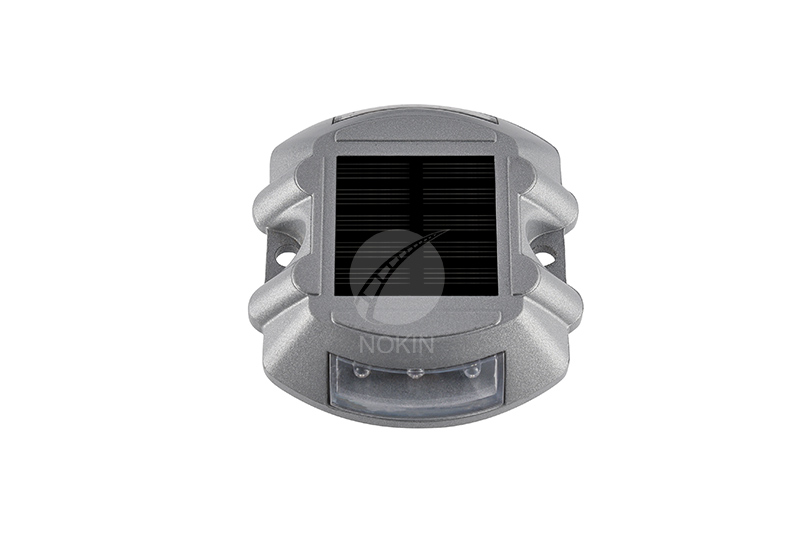 The first advantage of embedded solar road stud is wiring free. Solar panel battery light source drive has all built-in so that the cost is greatly reduced. And embedded solar road stud is convenient to install because it needs no stringing, embedding and digging. At the same time, the investment is saved: one time investment, long-term benefit.
Embedded solar road stud is also energy saving: solar road stud uses solar energy to convert light into electricity, with high luminous efficiency LED light source to achieve energy saving. And solar road stud is environmental protection: no pollution, no radiation and no greenhouse gas emissions to achieve energy conservation and carbon reduction. Besides, embedded solar road stud is safety: low voltage, no electric shock, fire and other accidents.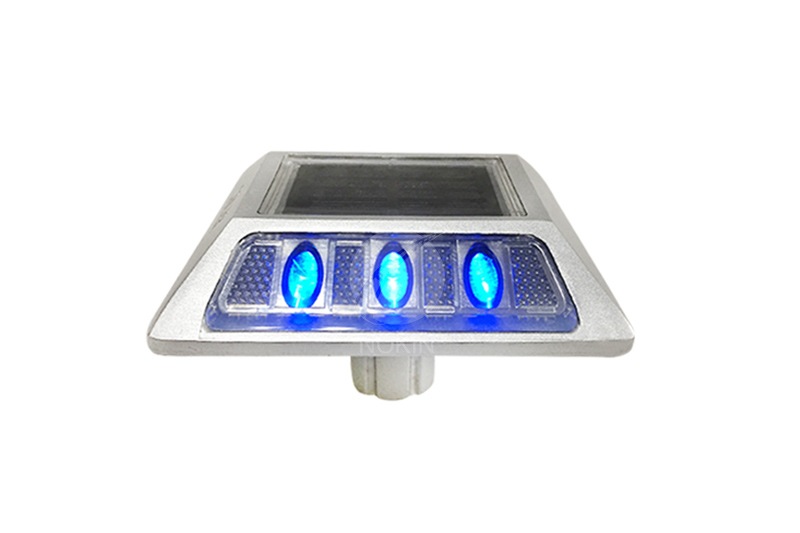 SHENZHEN NOKIN TRAFFIC FACILITIES CO., LTD. can product solar road stud customized time settings to suit client requirements and customized finishes upon request to suit client specification. The solar road stud, a common traffic barrier, is used to guide people to drive in the right direction, prevent over speeding and reduce traffic accidents.
NOKIN solar road stud products can guarantee 5 year battery life and 2 year warranty on all components. NOKIN solar road stud also applies superbly engineered with hidden fixings and IP68 protection rating.