Solar road studs
are widely applied. The customers should know the main features of solar road studs and how to choose perfect one. The first quality of solar road stud should be considered is impact resistance.  The next one should be water-proof capacity.
As sophisticate electronic components,
solar road studs
could be ruined by humid climate and water leakage. Once water seepage happens, it's a fatal blow to panel, electronics and optics which are fitted inside the shell of solar road studs. Therefore, improving tightness of solar road stud is the priority of great water-proof capacity.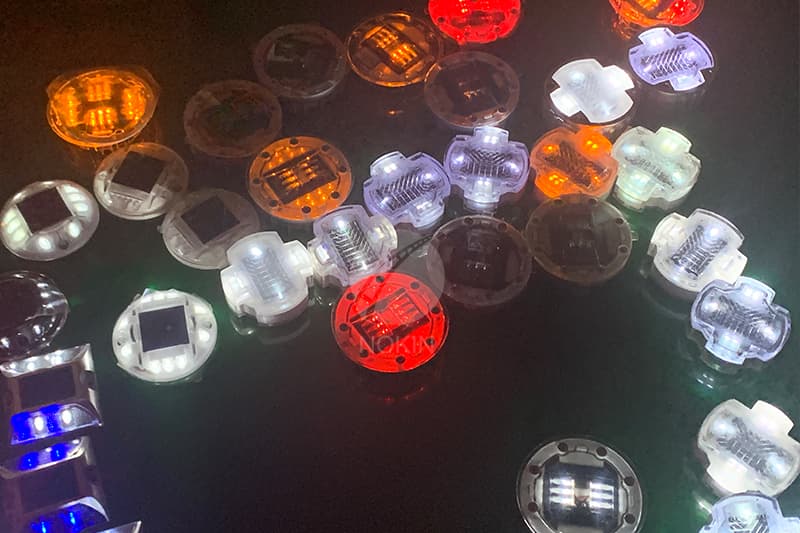 Several strategies are applied in
solar road stud
. First, use reinforced neutral bonding material to ensure no gaps among shell and inside components, even in where lampshade and solar panel meets. Second, use double-layered structure and injection of waterproof material. Third, separate LED lamp caver and the internal structure to guarantee electronic components fine.
NOKIN company consider the water-proof capacity of
solar road stud productions
. We use advanced manufacture techniques and promise that none of our single solar road stud production would be destroyed by water leakage.
NOKIN help you to
solar road stud
maintenance, visibility, efficiency, and installation. Choosing a perfect solar road stud production is not easy but NOKIN save your problem by creating goods that meet all the requires. If you would like to know more about solar road stud, please feel free to contact us and our adorable workers are willing to reply to you.