Solar road stud is a traffic facility which uses inbuilt sensors to automatically illuminate at dusk and discharge in daylight. The LED of solar road studs has an output of >100Hz, is visible from up to 900 meters. Because solar road stud can enhance delineation and increased visibility of the road layout, drivers have 10 times longer to react to changes in the road ahead.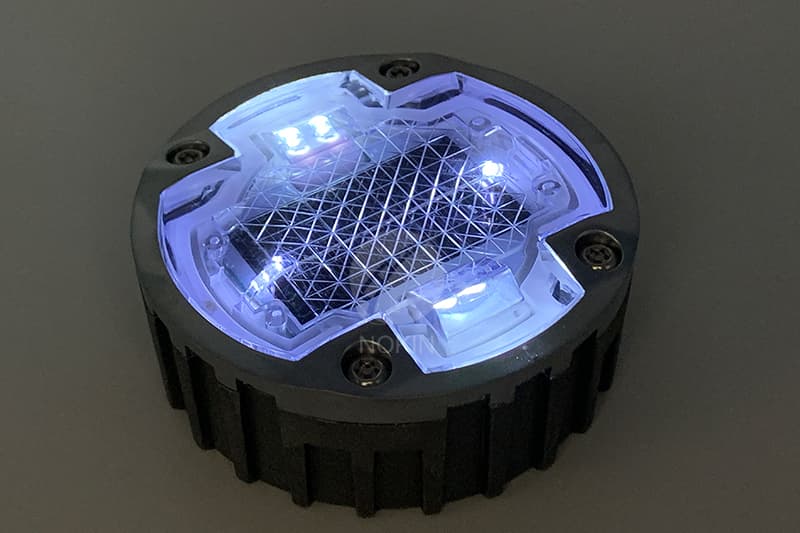 The scope of application of solar road studs is wild. Solar road stud application extends from simple obstacle marking to complex, optical road guidance tasks. Through the solar power supply an enormous autonomy can be achieved.
An expensive and complex cabling falls away by the appearance of solar road stud. With the installation of solar road studs, we have a cable-less and therefore easy and quick possibility make pedestrian crossings more safely.
All solar road stud products have a unique, patented solar current conversion. Thanks to this technology, our solar road studs have the highest level of lighting (durability), which eliminates the need for expensive cabling installation. Innovative design, milled from stainless steel, make our solar road studs snow plough resistant and increase road safety for several years.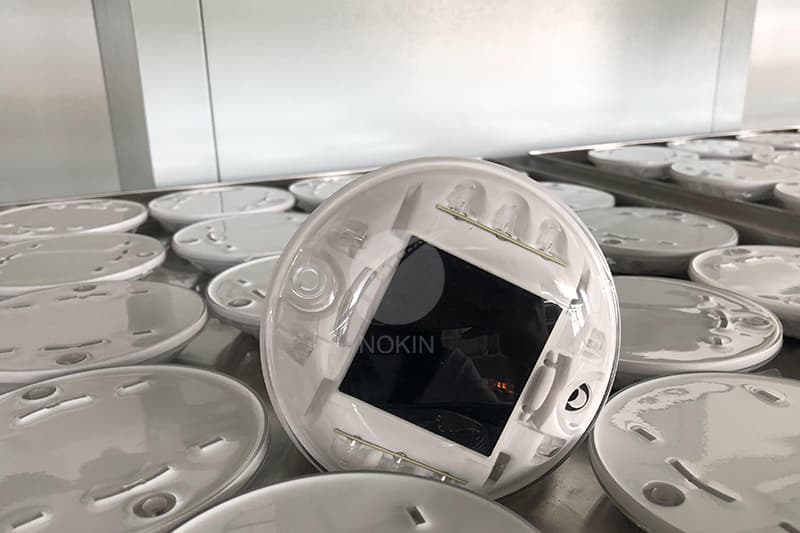 In the case of solar road stud products of general traffic safety, durability is one of the most important aspects. Since during the installation of NOKIN solar road stud products structural changes are made on roads, etc., it is all the more important that the solar road stud products have a high resistance after installation and have a maintenance-free operation over several years.