There are various forms of
solar road stud
, and the installation position is also different. No matter what kind of solar road stud is, its basic characteristics should be considered from the following aspects: sealing, compression resistance, visibility, etc.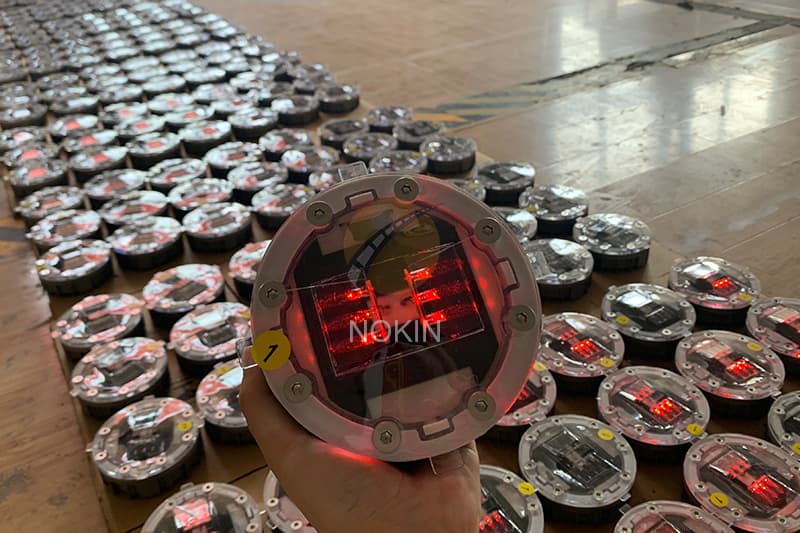 Therefore, the
solar road stud
should have best capacity of water-proof. As sophisticate electronic components, solar road studs could be ruined by humid climate and water leakage.
Once water seepage happens, it's a fatal blow to panel, electronics and optics which are fitted inside the shell of
solar road studs
. Therefore, improving tightness is the priority of great water-proof capacity. Several strategies are applied for solar road stud.
First, use reinforced neutral bonding material to ensure no gaps among shell and inside components of
solar road stud
, even in where lampshade and solar panel meets. Second, use double-layered structure and injection of waterproof material are used in solar road stud. Third, separate LED lamp caver and the internal structure to guarantee electronic components of solar road stud fine.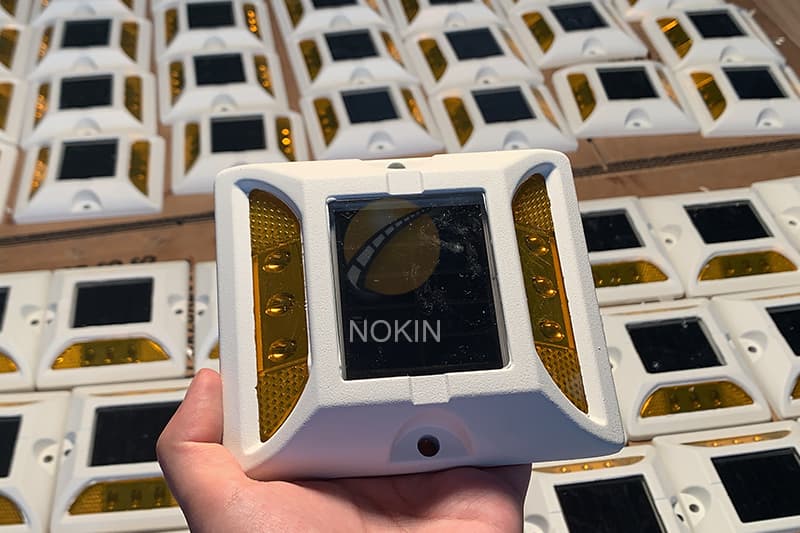 NOKIN company give full consideration to the water-proof capacity of
solar road stud
productions. NOKIN use advanced manufacture techniques and promise that none of our single solar road stud production would be destroyed by water leakage.