The embedded
solar road stud
has great damage to the road surface, and the cost of capacitive solar road stud is too high. Therefore, at present, the most widely used solar road stud in the industry is raised solar road studs with lithium batteries.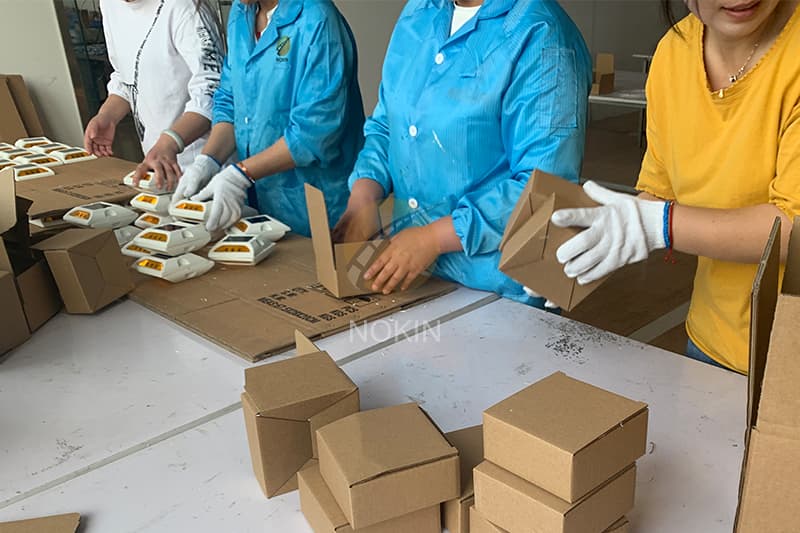 However, the raised
solar road stud
is vulnerable to vehicle impact. The raised solar road studs must have high compressive capacity to ensure long enough service life.
Considering that,
solar road studs
utilize qualified Aluminum and PC materials which has been tested and approved for its durability and anticompression by lab and practical application. And embedded designation of solar road studs helps to protect any damage from road work, sweeping car and snowplow.
The
solar road studs
produced by NOKIN have the capacity to withstand a weight up to 30 tons and can be installed in the middle of the road with its excellent impact resistance.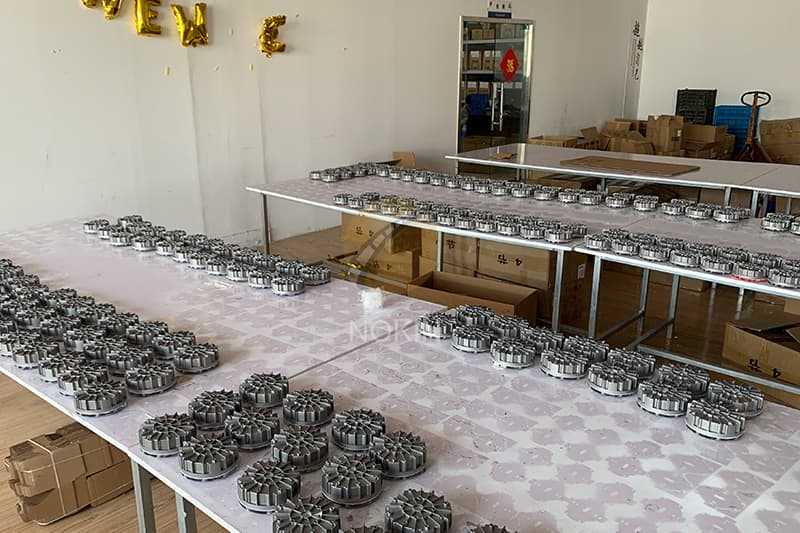 Solar road studs
are used to warn pedestrians when driving on the curve, because some cars often drive out without paying attention to the accident. At present, the traffic police detachment of Sanya Public Security Bureau has set up the multi-intelligent zebra crossing system at the intersection of linchunling park on Fenghuang road and the intersection of Hedong Central Primary School on Hedong road. The system consists of a pedestrian detector, intelligent controller, crosswalk warning light, and flashing warning solar road stud.