I just introduced
solar road studs
for you. You may have some questions: can such a sophisticate and fragile devices called solar road stud be applied on the road? How to maintain solar road stud? Will it cost a lot to maintain solar road stud? I will solve you problems of solar road stud today.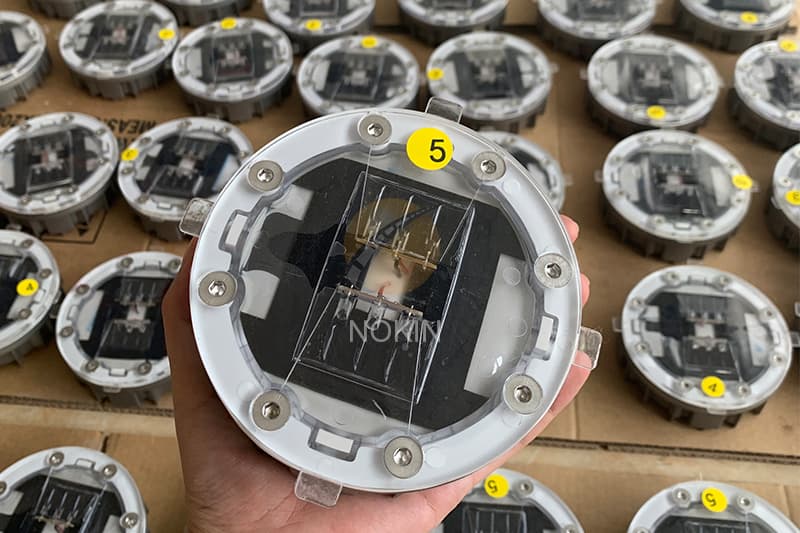 Though such a dedicate electrical facilities of
solar road stud
are installed outdoor and always suffer from vehicles' impact and bad weather like rain, snow, wind and foggy, it turns out that qualified solar road studs need no maintenance. I would like to demonstrate the reason and take embedded solar road stud NK-RS-X5 of NOKIN Traffic as example.
First, the
solar road stud
NK-RS-X5 has excellent anti-pressure and anti-impact capacity. The base of this solar road stud is made of cast aluminum, and the surface is made of plastic spraying technology.
Then, the
solar road stud
shell is made of reinforced PC material, which has excellent impact resistance and heat stability. Loading capacity more than 40 tons, can be used in the middle of road. NOKIN solar road stud also used USA brand flexible solar panel with high conversion and charge efficiency, which is hard to be broken by external force.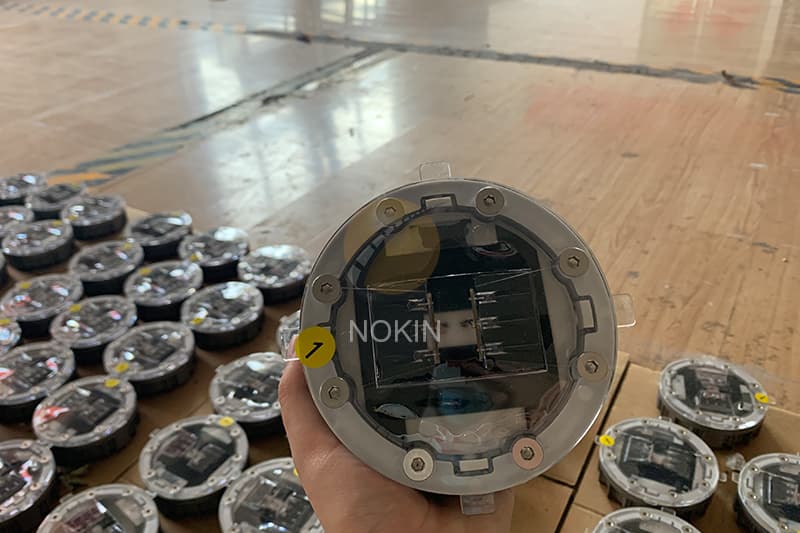 Solar road studs
are advanced traffic security guarantee facilities. Solar road studs are truly life-saving safety devices on the roads in areas with frequent fog related traffic accidents. There are many roads in East China, South China and Sichuan province using solar road studs and achieving good results.