Road stud, especially
solar road stud
is famous for its quality and long life span. As we all know, a qualified reflective solar road stud can work for several years even more than ten years. But the unqualified reflective solar road studs would be destroyed for a short time, lasting for only months.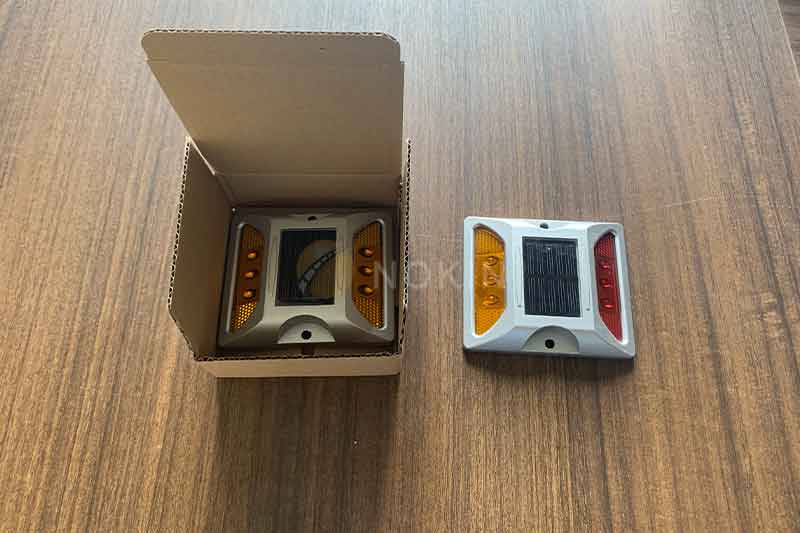 First of all, the shell of the
solar road stud
should first be considered to be durable, and then to consider the aesthetics. One of the main characteristics of the solar road stud is its strong compression capacity, which can accept the impact and rolling of the car for many times.
This requires that the shell of the
solar road stud
must be solid and pressure resistant. Once the shell of the solar LED road stud is damaged, the internal components may be lost, resulting in the failure of the solar road stud.
Solid solar road stud can be installed in the middle of road to protect pedestrians safety and life. Flashing LED smart solar road studs are used with intelligent zebra crossing system.
It is understood that the intelligent zebra crossing based on
solar road stud
technology is to improve the traffic order at the intersection of Tianhe North Road and reduce the congestion caused by the conflict between people and vehicles. At the same time, the solar road stud markers can also effectively remind pedestrians, especially the "bow head" crossing time and area.
The intelligent zebra crossing applies
solar road stud
 to ensure the safety of pedestrians through light. Through the application case of solar road stud in Guangzhou, we can see the unlimited potential of the solar road stud.