Solar road stud
is made up of solar panel, battery, PCB board, shell and LEDS. Every accessory of solar road stud is indispensable, and there are many choices. How about the solar road stud applied on road?
Today we are going to introduce the practical application of
solar road studs
on the road. The solar road stud on driveway, crossing way, highway, parking pot and other places.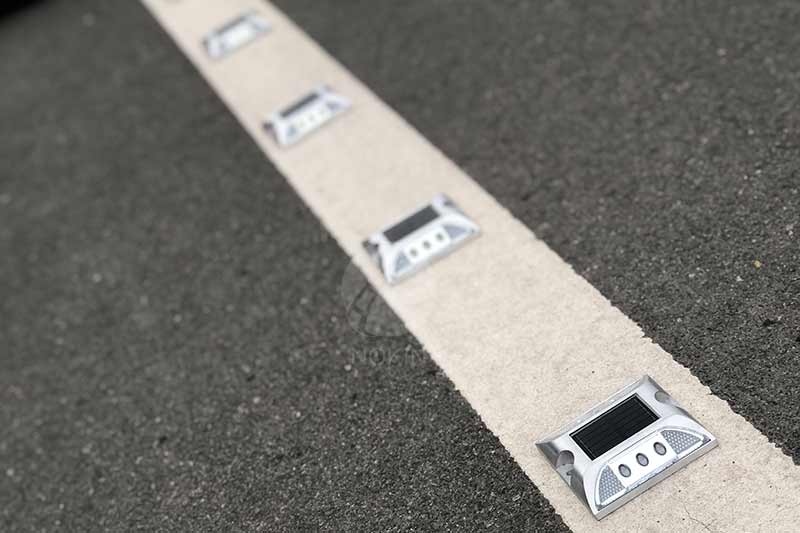 As a kind of traffic lights,
solar road studs
are no longer only round, but also strip-shaped, long on the road…Have you ever seen this strange new traffic light called solar road stud? With the improvement of urban traffic management and the progress of science and technology, some traffic lights are bubbling one after another. Solar road stud is one of them.
Based on
solar road stud
technology, intelligent zebra crossing appears in urban streets. Recently, solar road studs on the ground appeared on Tianhe North Road in Guangzhou, which lights up at seven o'clock in the evening. According to reports, this is an intelligent zebra crossing based on solar road stud technology, which constantly flashes orange light at night to remind passing vehicles to pay attention to pedestrians and to remind pedestrians crossing the road to pay attention to signal lights.
The use of the
solar road stud
is following: when the pedestrian signal light at the intersection turns green, the solar road studs turns green; when the pedestrian signal light turns red, the solar road studs also turns red. On both sides of each zebra crossing, there are orange flashing lights with solar road studs.