NOKIN solar road stud
can be installed in any location where traditional lighting may be unavailable or cost prohibitive making them ideal LED marine beacons or road delineators. Plus, the sturdy aluminum die cast construction, attractive design, and ultra-bright road stud in red, blue, or gold, make this a versatile solution — solar road stud for all road, marine and pathway lighting needs.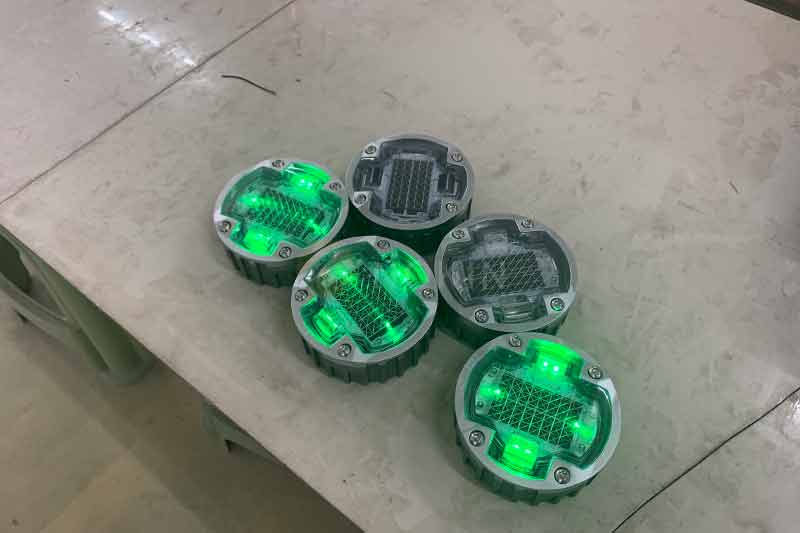 With and International Protection (IP) rating of IP-68, these
solar road stud
surpass standard lighting requirements for road marker, marine beacon and pathway lighting. The solar road stud is qualified so that it can be used for 5 years.
The use of
solar road stud
can create a safe traffic environment to a certain extent. Because the solar road stud can effectively avoid the interference of rain and fog on safe driving. The high-intensity light of solar road stud can break through the rain and fog, highlights the outline and boundary of the road surface, and points out the driving direction for the driver safely and effectively.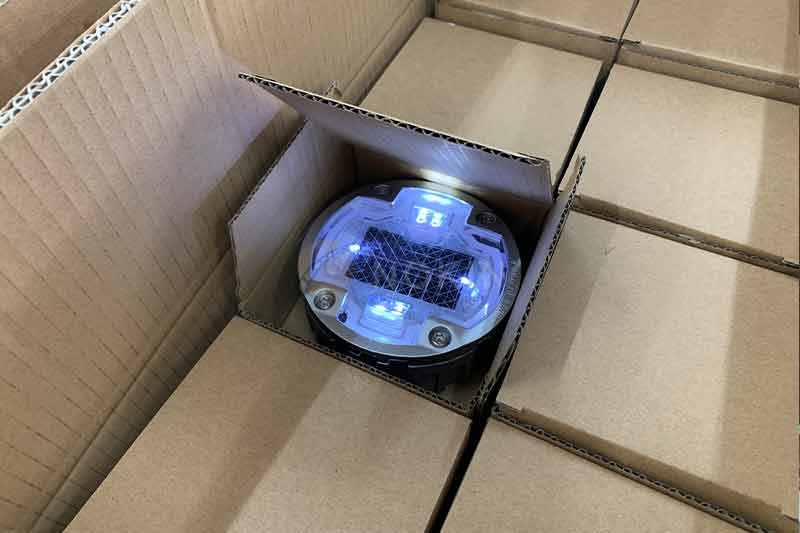 For example, intelligent zebra crossing technology uses a series of led
solar road studs
, intelligent equipment, and traffic signal light linkage device to warn passing vehicles to give way to pedestrians, so as to ensure the safety of pedestrians crossing the street.
According to the above layout ideas, experts determined the intelligent zebra crossing and led
solar road stud
system architecture. The project plans to arrange a set of the intelligent zebra crossing and led solar road studs at the designated intersection to ensure smooth traffic and the safety of pedestrians and vehicles at the intersection.