Solar road studs
are usually installed with solar panels, batteries, or capacitors, export LED light sets, and other accessories, with a number of new functions. The solar panel in the solar road studs absorbs sunlight during the day and converts the solar energy into electric energy storage. When the light is dark, the electric energy in the energy storage device automatically converts into light energy, and the road contour is outlined by the bright light emitted by the LED of solar road stud.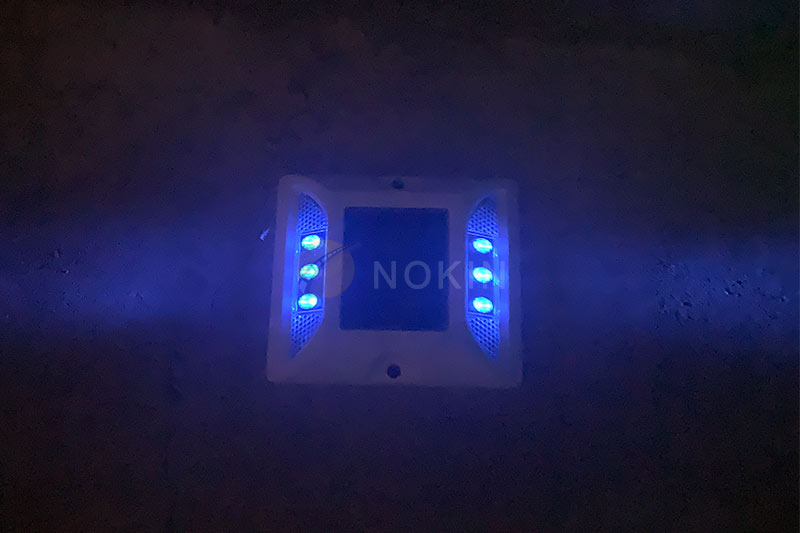 The design of
solar road stud
originated in the UK in 1934 and is today used all over the world. The original form consisted of two pairs of retroreflectors set into a white rubber dome, mounted in a cast iron housing. This is the kind that marks the centre of the road, with one
What can
LED solar road stud
do? LED solar road studs can provide clear and visible traffic guidance in all weather conditions! Fog and heavy rain – wet roads which creates a reflection of city and vehicles lights and makes current lane lines almost invisible! Greatly improve road safety.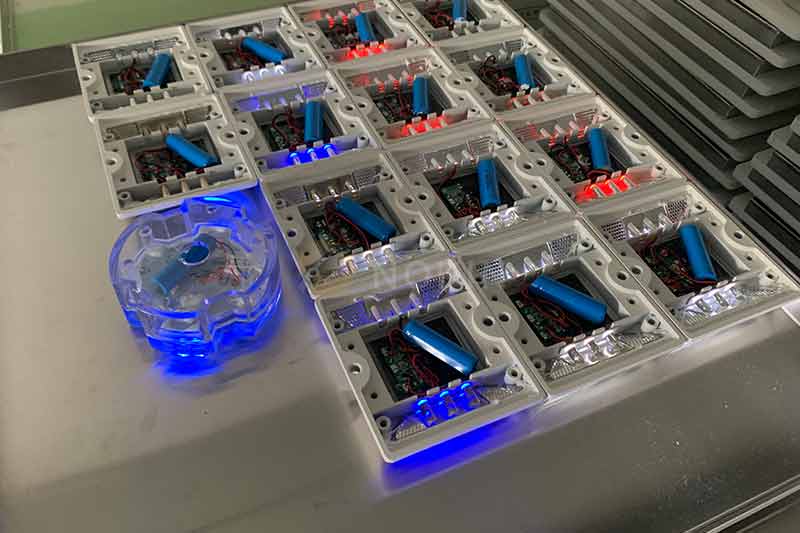 NOKIN is the
solar road stud manufacturer
since 2001, Since the development of NOKIN, NOKIN has more than 12 different solar road studs and has also developed a smart pedestrian crossing system. You are welcome to contact us for more solar road stud information.