We all know that the role of
solar road stud
is to improve the brightness of the road and driving safety line, protect the personal safety of drivers and reduce traffic accidents. So how to choose a good quality solar road stud? Which company is more professional in the production of solar road studs?
We often see small
solar road studs
installed on the road to illuminate the night sky. Solar road studs for sale in the market are generally square in shape: handles and LED lights on both sides, solar panels on the top, and all the devices are installed in a small shell.
Because the
solar road stud
usually be installed on the road where cars come and go, it will inevitably be damaged. Solar road studs may be damaged by vehicle rolling, cart impact, rain and fog invasion and oil accumulation. How can we reduce the loss of solar road studs and ensure the service life of solar road studs?
Since 2001, SHENZHEN NOKIN TRAFFIC FACILITIES CO., LTD. has introduced
solar road studs
(solar cat eye), which have a higher visibility than the traditional road studs. Its patent NK-RS-X5 solar solar road lights provide forward visibility of up to 900m, providing better guidance and hazard warnings to drivers in the dark, even in harsh weather conditions.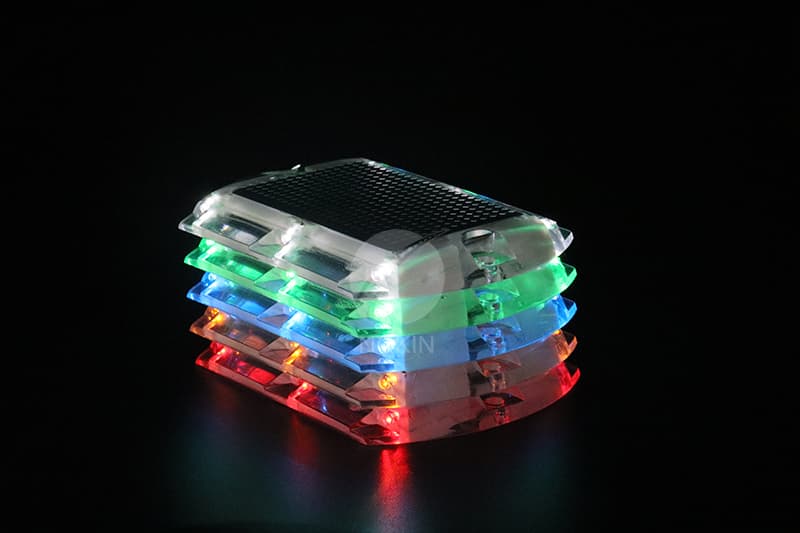 NOKIN
solar road studs
have been fully tested with all conditions and proved to have supreme quality as a market leader of creating solar road studs.