Solar road studs
are now widely used. In many developed countries, full coverage of highway solar road stud has been achieved, and many cities and regions in China also have solar road stud.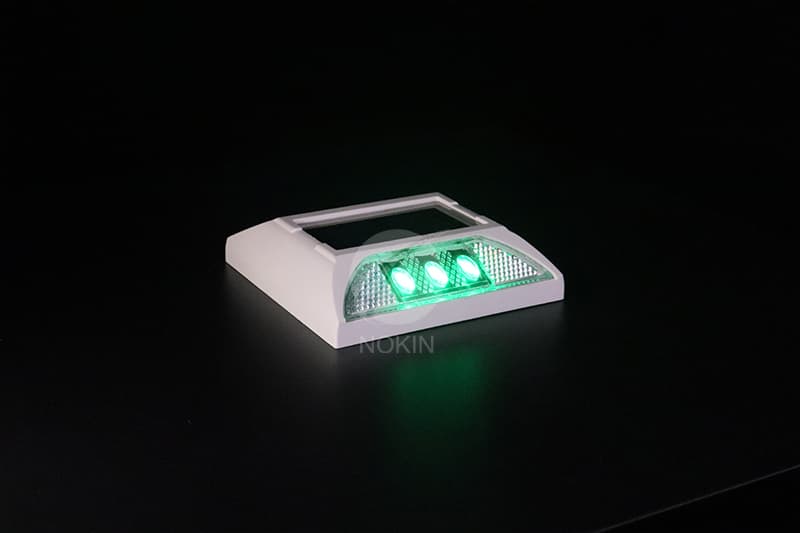 Solar road stud
is the first and only product to offer the advanced newest technology of capacitor unit as an energy source. Using bright LEDs, projected light from each solar road stud can be seen at up to one mile away during darkness. For night or fog use, electronics in the solar road studs monitor ambient light levels, activating the LEDs when ambient light drops below factory preset levels.
NOKIN solar road studs
are visible up to a kilometer away, therefore NOKIN solar road stud cam help drivers adjust to a safe speed and reduce the possibility of accidents. Solar road studs could help reduce driver fatigue caused by the perception of long, dull, dark roads at night.
NOKIN solar road stud
can be quick and easy to install (no hard wiring) using bitumen epoxy, tamper-proof concrete anchors, or both with virtually no maintenance and powered free from the sun!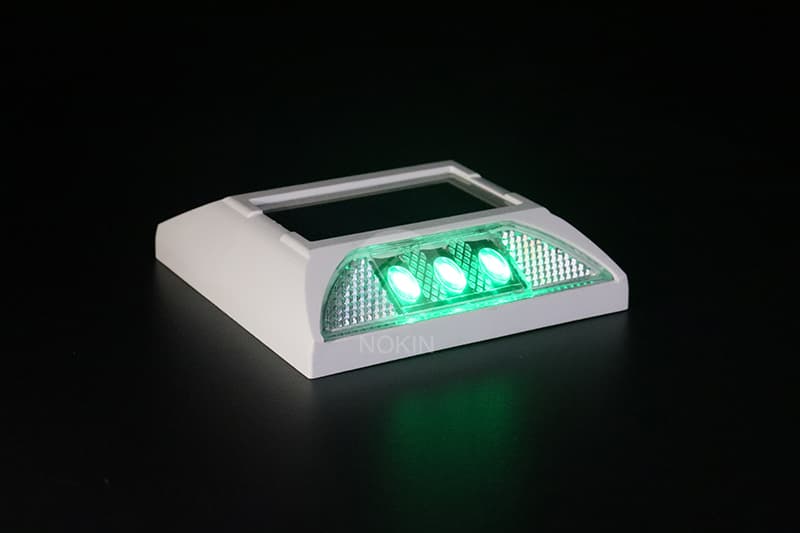 And
NOKIN solar road stud
come in a variety of shapes and sizes and are available in amber, red, white, blue, and green. The solar road stud lighting mode can be flashing or constant. Solar road stud uses integrated solar panels which power the battery and LED lamp without any external power supply in general. Unlike our competitors, NOKIN solar road studs utilizes an innovative clip-on replacement system to minimize repair and replacement costs.