Solar road studs
are more and more widely used in the real world. Therefore, we can often see solar road studs on the road, but also in other places, such as parking lots, gardens, squares, parks and so on. In addition to the warning function at the beginning, the current solar road stud is also newly developed for lighting and decoration.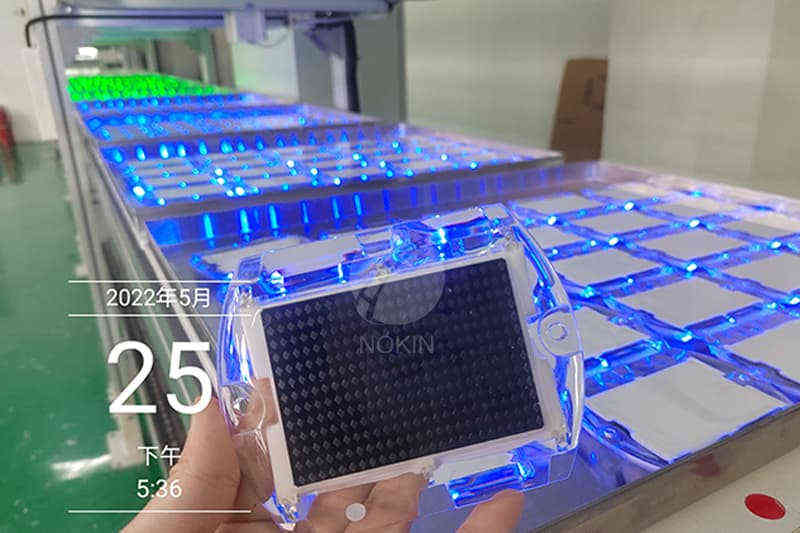 What is the different between traditional reflective road stud and high-tech solar road stud?
Solar road stud
can provide better lighting effect. Compared with the traditional reflective road stud, the solar road stud has higher brightness and longer visual distance. The brightness of solar road studs can reach 2000 MCD, which is several times of that of ordinary reflective studs. The visible distance of solar road stud can reach more than 800m, which can more effectively illuminate the road.
Why can
solar road stud
can provide better lighting effect? Generally, 3-4 LED beads will be install LED on both sides of the square solar road stud. A total of 6-8 LED beads can bear the luminous function of solar road stud. LED beads in solar road stud can be selected in five colors, including yellow, green, red, white and blue. There are two kinds of luminous modes: persistent bright light and frequency flicker.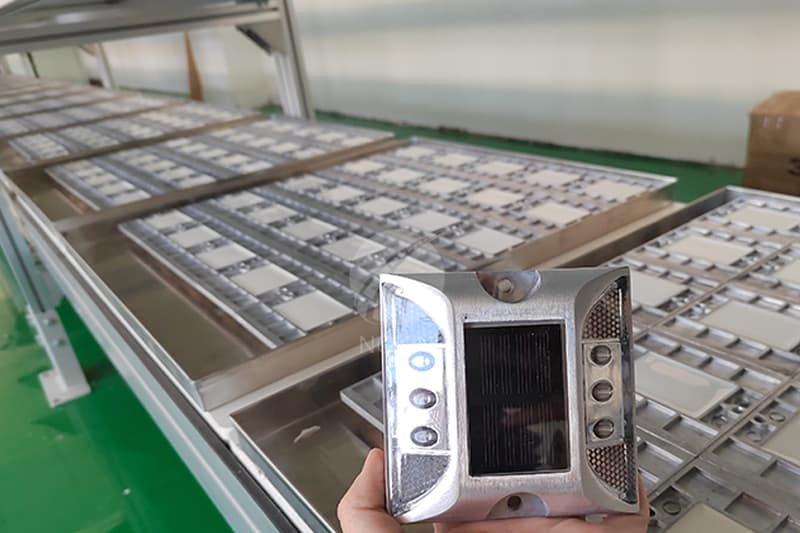 Solar road stud
is an electronic product. Solar road studs must have high compression performance to protect its electronic components. Therefore, generally speaking, the compressive performance of solar road studs is improved by many methods. At present, the compression index of the general standard solar road stud must reach 10 tons. According to different requires, the load capacity of solar road stud is different and can be changed.
SHENZHEN NOKIN TRAFFIC FACILITIES CO., LTD. has made great efforts to improve the compressive performance of
solar road studs
. NOKIN solar road stud generally adopts reinforced PC + aluminum shell to enhance the compressive capacity of solar road stud shell. PC bulletproof material is used in solar panels of NOKIN products to prevent damage. In addition, the solar road stud will be designed as a shape with slope to buffer.