Solar road stud
is the cat's eye road stud that uses solar energy as the power source. The solar road stud doesn't look impressive. Solar road studs often have simple square shell, but it has a complex structure inside. Inside the solar road stud are batteries or super capacitors, LED beads, solar panels and other components. Every electronic component will affect the service life of the solar road stud.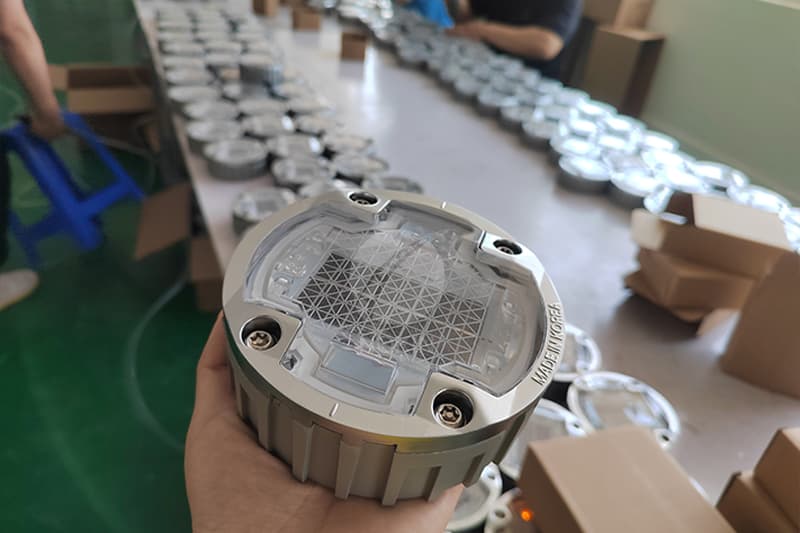 First of all, the shell of the
solar road stud
is the most important factor affecting its service life. Because, if the shell is hard enough, then the internal electronic components of the solar road stud will be well protected, will not be exposed, will not be damaged. Therefore, the solar road stud will generally use reinforced PC material shell or aluminum shell to ensure its compressive performance. As we all know, solar road studs need a plastic or aluminum shell with a solar panel embedded in it.
Then,
solar road studs
will be affected by the service life of batteries or supercapacitors. High quality solar road studs will use supercapacitors as batteries. Supercapacitors charge quickly and can store a lot of energy in a short time. This energy can be released and adjusted to enhance long-term operation. The internal components of solar road stud need batteries, LED bulbs and voltage regulators. Solar panel are needed to power the solar road stud.
NOKIN choose solar panels that can be charged in sufficient sunlight and
solar road stud
can work normally in four hours. The solar road stud of NOKIN adopts high-quality super capacitor, which can not only charge quickly, but also have the function of overcharge and overdischarge. The solar road stud can reach the service life of 5-8 years.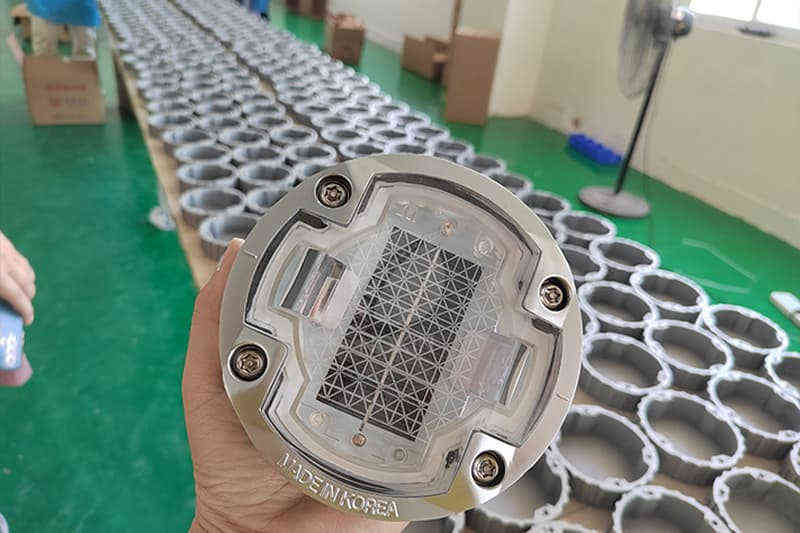 The role of
solar road stud
in road safety construction is very obvious, and it will be further applied to all kinds of roads in China. We recommend SHENZHEN NOKIN TRAFFIC FACILITIES CO., LTD. to you, specializing in the production of solar road studs for more than ten years.