Active
solar road studs
contribute to expressway construction. Active solar road stud is a kind of traffic safety device that lights up the road by reflecting light or automatically emitting light. There are many kinds of terrain along expressways: some places have rough roads, some places often rain, and some places have many tunnels. It's difficult to solve the lighting problem in the tunnel area, thanks to the help of active solar road stud which can be applied in most situation.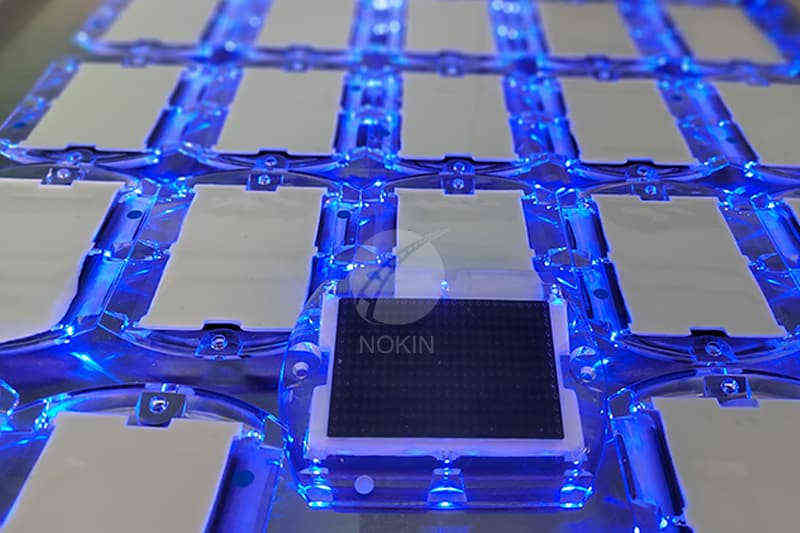 Active solar road stud
plays an irreplaceable role in the construction of tunnels and mountain roads. There is a complete system inside the common solar road stud, which needs to complete photoelectric conversion, power storage, LED flashing and other work. This requires solar road stud inside must have solar panels, circuits and batteries and other parts, so the compression value is very difficult to do very high. Moreover, the battery is not replaceable, and the life of solar road stud is affected.
And the common
solar road stud
requires that every solar road stud installation site can have sufficient sunlight. Active solar road stud has some characteristics that solar energy does not have. It is an irreplaceable lighting tool in the areas where the sunlight is insufficient and it is difficult to lay the circuit.
The active solar road stud only needs to place a solar panel in a sunny place, which is suitable for installation on roads with twists and turns in mountainous areas, luxuriant trees and insufficient sunlight on the ground. In mountainous areas, it is difficult to meet such a requirement.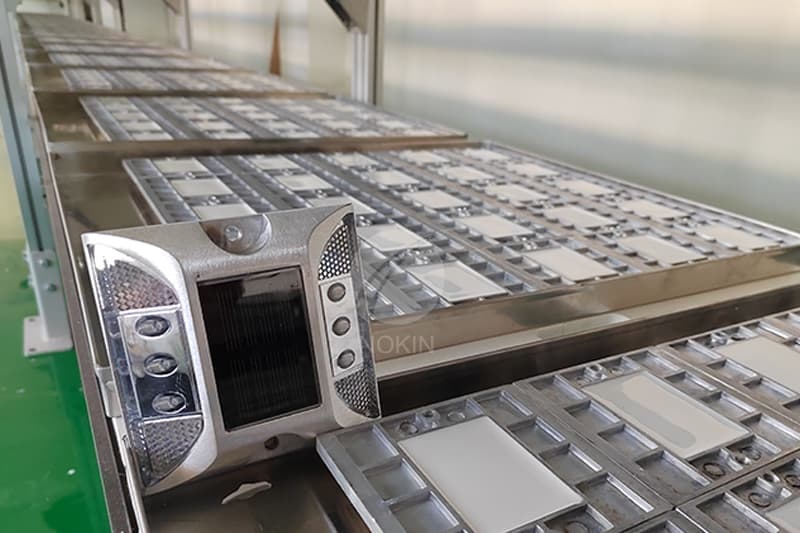 Active solar road stud
can be used not only in tunnels, but also in areas where sunlight is not concentrated, sunshine time is short and it is difficult to obtain solar energy. Putting the solar panel of the active solar road stud in the place with good sunshine conditions can supply power to the active road stud in the distance. In this way, the active solar road stud can be used even if there is no good sunshine condition in the place requiring lighting.