Solar road stud
often installed on road. This kind of solar-rechargeable, LED illuminated solar road stud is a low cost, maintenance-free and effective alternative to overhead street lighting.
The
solar road stud
can provide superior road and path visibility, and avoid the problems associated with battery powered is the greatest advantages of solar road studs.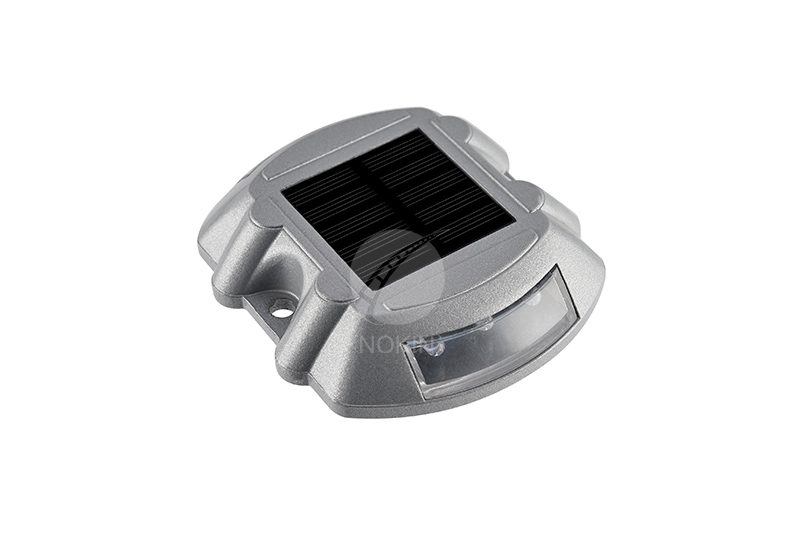 NOKIN Solar road studs
are visible up to a kilometer away, therefore NOKIN solar road stud can help drivers adjust to a safe speed and reduce the possibility of accidents. Solar road studs could help reduce driver fatigue caused by the perception of long, dull, dark roads at night.
The transparent solar panel cover on the
NOKIN solar road stud
unit is strong enough when subjected to the resistances on the road. NOKIN solar road studs use the USA polycarbonate sheets, which has used by NASA, as a solar panel cover for all solar road stud, and independent laboratory has tested and approved for its durability and weatherability. Most importantly, NOKIN solar road stud product has been road tested in actual installations and found to be very durable and unbreakable.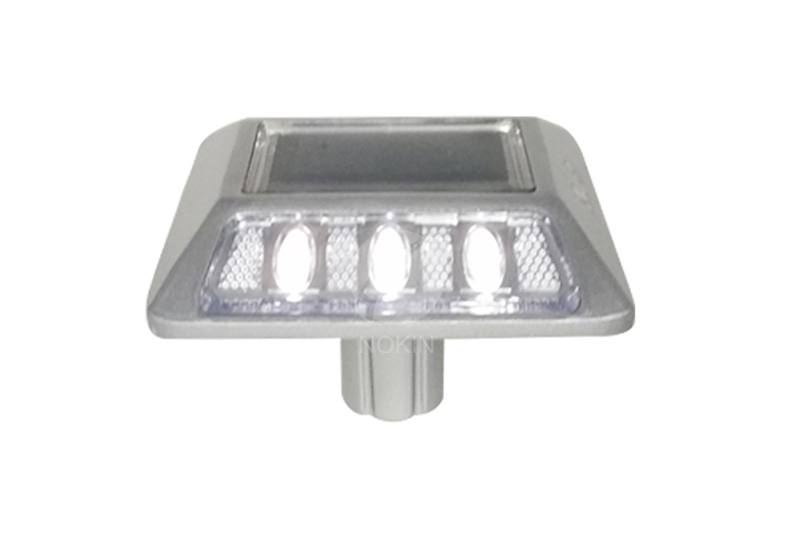 NOKIN solar road stud
require no maintenance while installed on the road. Side from normal pressured air cleaning of reflective surfaces, and the panel cover to clean off dust and stains, the NOKIN solar road stud requires no service maintenance. The unit is sealed and does not contain any serviceable parts.