Solar road stud is the first and only product to offer the advanced newest technology of capacitor unit as an energy source. Using bright LEDs, projected light from each solar road stud can be seen at up to one mile away during darkness. For night or fog use, electronics in the solar road studs monitor ambient light levels, activating the LEDs when ambient light drops below factory preset levels.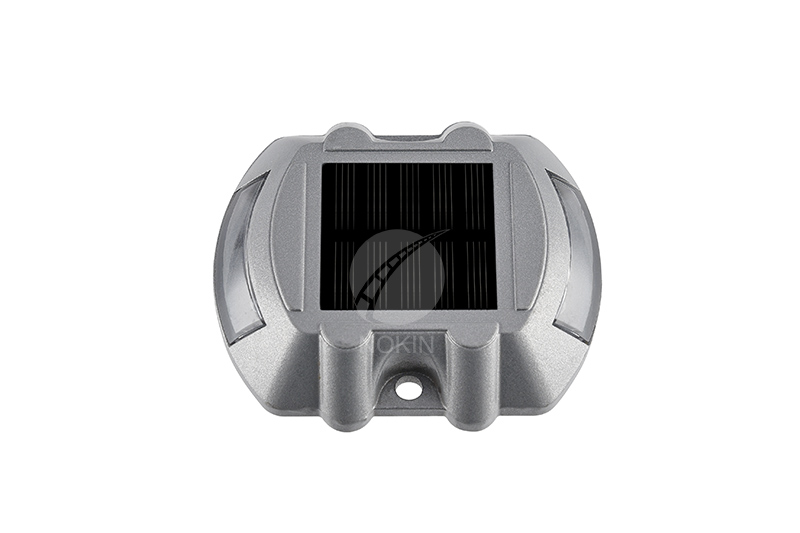 The components of solar road stud are shell, solar panel, solar converter and battery, LED bulb. Compared with ordinary reflective road stud, solar road stud has more components and can adapt to the dark environment better. At night, the solar road stud can actively emit light through LED, and the light is more intense.
The solar road stud NK-RS-A6-1 utilizes high-end led technology. Since LED technology has achieved a key breakthrough. At the same time, the performance price ratio has also been greatly improved. LED of solar road stud has a long life and can reach more than 1000000h.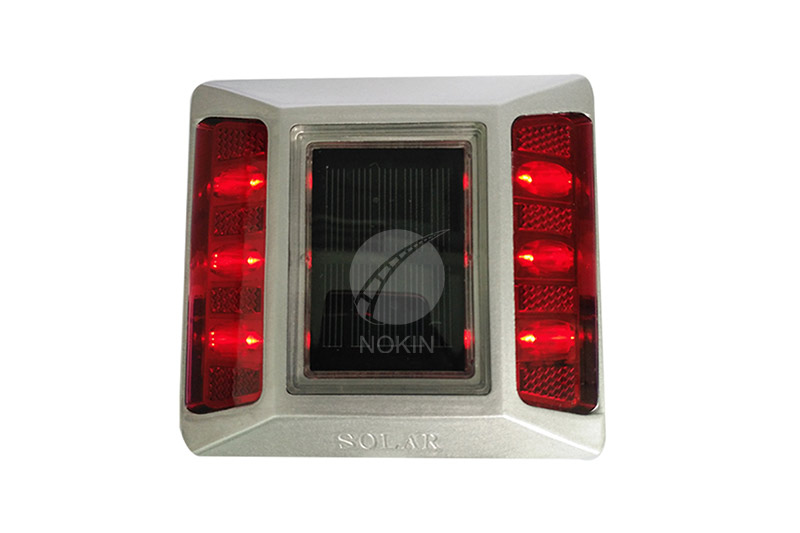 The solar road stud NK-RS-A6-1 can emit lights for years with strong lights which can penetrate heave rain and fog. The solar road stud NK-RS-A6-1 is exported to other countries such as America, south Africa and so on. The consumers pay high apprise to the solar road stud NK-RS-A6-1.
And NOKIN solar road stud come in a variety of shapes and sizes and are available in amber, red, white, blue, and green. The solar road stud mode can be flashing or constant.