Solar road stud often installed on road. This kind of solar-rechargeable, LED illuminated solar road stud is a low cost, maintenance-free and effective alternative to overhead street lighting. Superior road/ path visibility while avoiding the problems associated with battery powered is the greatest advantages of solar road studs.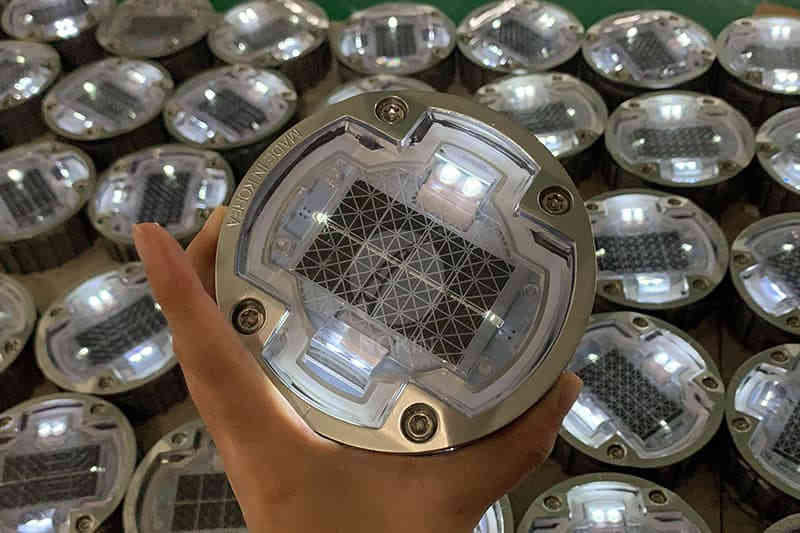 NOKIN solar road studs are visible up to a kilometer away, therefore NOKIN solar road stud cam help drivers adjust to a safe speed and reduce the possibility of accidents. Solar road studs could help reduce driver fatigue caused by the perception of long, dull, dark roads at night.
Aluminum solar road stud NK-RS-M1 is a special solar road stud product. There is plastic road studs, glass road studs and aluminum road studs classified by material; we have also seen circular road studs, square road studs and rectangular road studs classified by shape; we have also seen road studs classified by installation position.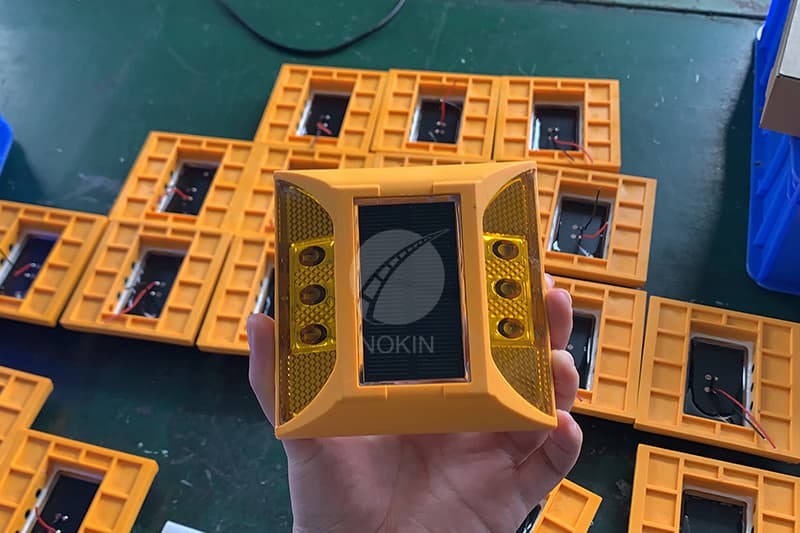 Solar road stud NK-RS-M1 shape is a half cylinder. The shell of the solar road stud is made of aluminum + PC which has passed IP68 waterproof standard, and can effectively prevent water, oil and rolling. Solar road stud M1 has a solar panel embedded above, LED lights installed below, and handles on both sides.
NOKIN Solar road stud can be quick and easy to install (no hard wiring) using bitumen epoxy, tamper-proof concrete anchors or both with virtually no maintenance and powered free from the sun!