In order to effectively curb the driver in some important pedestrian crossing place lack of adequate vigilance can lead to safety accidents, also reminds drivers to improve the awareness of safety, civilization, and comity to create a safe and friendly traffic environment. The intelligent zebra crossing technology with led solar road studs are applied in the section where pedestrians cross the street frequently.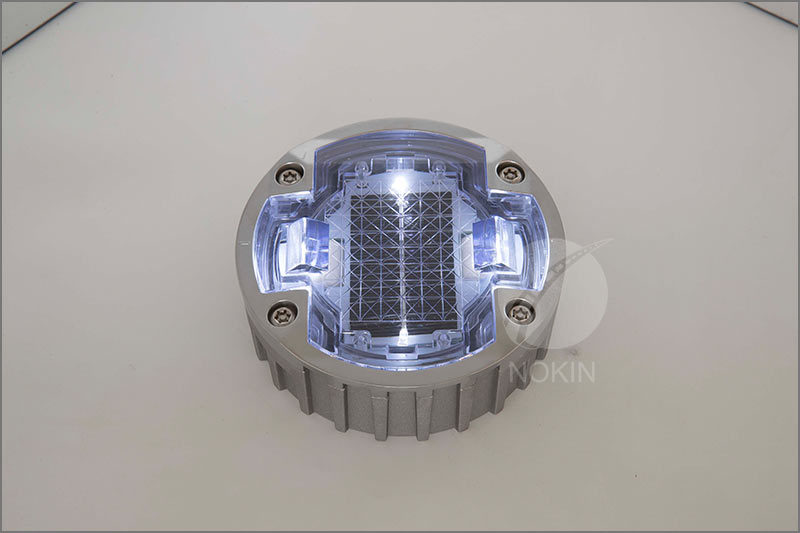 Intelligent zebra crossing technology uses a series of led solar road studs, intelligent equipment, and traffic signal light linkage device to warn passing vehicles to give way to pedestrians, so as to ensure the safety of pedestrians crossing the street.
According to the above layout ideas, experts determined the intelligent zebra crossing and led solar road studs system architecture. The project plans to arrange a set of the intelligent zebra crossing and led solar road studs at the designated intersection to ensure smooth traffic and the safety of pedestrians and vehicles at the intersection.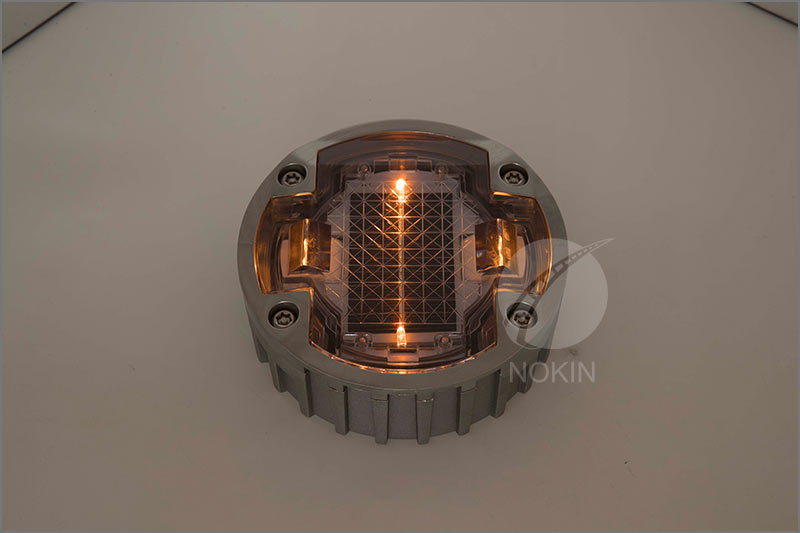 LED solar road studs provide clear and visible traffic guidance in all weather conditions! Fog and heavy rain – wet roads which creates a reflection of city and vehicles lights and makes current lane lines almost invisible! Greatly improve road safety.
NOKIN is the solar road studs manufacturer since 2001, Since the development of NOKIN, NOKIN has more than 12 different solar road studs and has also developed a smart pedestrian crossing system. You are welcome to contact us for more solar road studs information.