Solar road stud light
is nothing but an active road stud with an automatic switching function, solar road stud realized using the combination of a small solar panel, re-chargeable cell, and LED driver circuitry.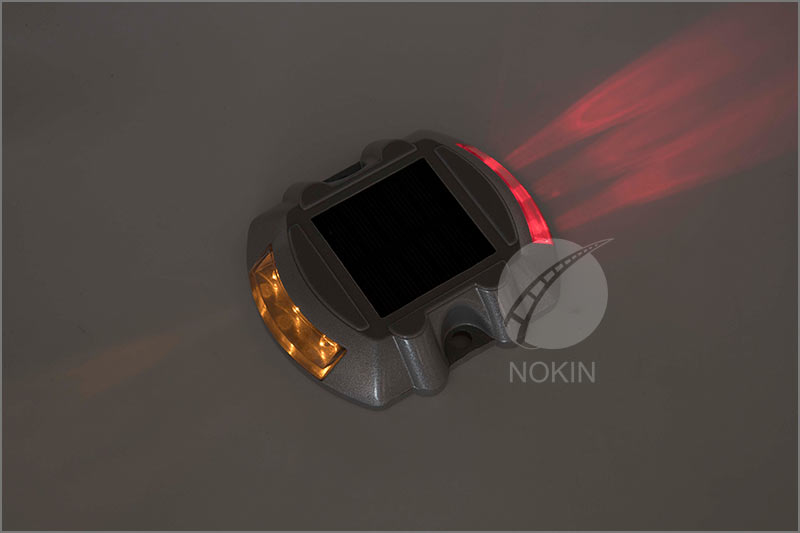 The
solar road stud lights
have a unique, patented solar current conversion. Thanks to this new technology, NOKIN solar road studs have the highest level of lighting (durability), which eliminates the need for expensive cabling installation. Innovative design, milled from stainless steel, make NOKIN solar road studs snow plow resistant and increase road safety for several years.
NOKIN Strategy behind producing solar road studs was for one simple reason, "saving the earth for future generations". There are many opportunities in becoming a full-service wholesale distributor of green energy products of solar road stud — but, none more satisfying than knowing we're doing our part in saving the environment.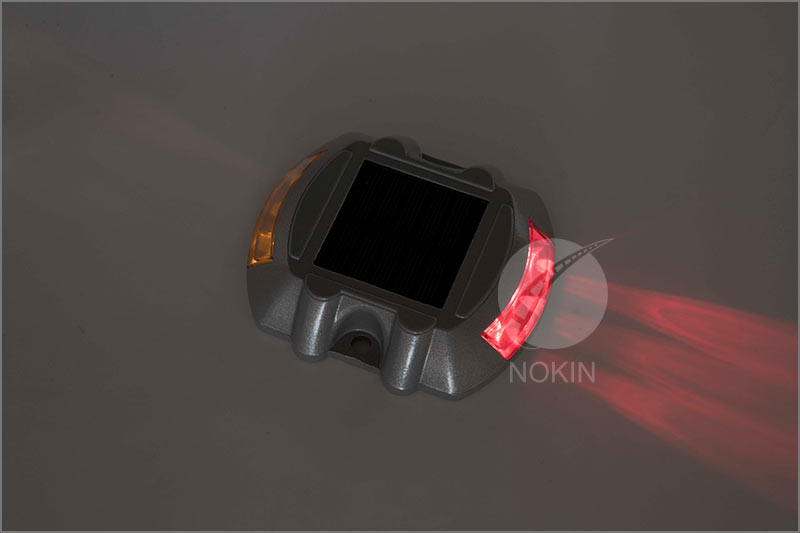 The base of
NOKIN solar road stud light
is suitably shaped so as to show excellent adhesion with the asphalt. The material of solar road stud is extremely high strength and presents constant performance over time both on dry and wet roads. The bottom surface of solar road stud light is flat without a fixation element.
At Airports, strong runway
solar road stud lights
are installed around the runways to guide aircraft during take-off and landings. This illumination of solar road stud doesn't illuminate the runway nor the airport. Instead, those solar road stud lights are marking the dimensions of the runway (length and width). The Pilots, therefore, have a good reference point between the plane's position and the runway both at night and during other low-visibility conditions.