Since the establishment of NOKIN Traffic, the company has always taken "quality is the life of an enterprise" as its purpose, and has carried out research, development and production of
solar road studs
in strict accordance with the standards. NOKIN solar road stud development, and manufacturing in accordance with European, American and international standards and practices.
In the current national highway safety and security projects, more scientific and technological traffic safety facilities have been widely used,
solar road studs
are one of them, they play a due role in improving road traffic safety and reducing the occurrence of traffic accidents.
The practice has proved that the
solar road stud
plays an important role in drawing the road outline, guiding the driver's sight and eliminating the hidden danger in the rain and fog weather and in the curve. One belt and one road initiative, the peak of international cooperation, I believe that solar road stud will become the most shining star in the world security.
At present,
NOKIN solar road stud
products have covered more than varieties of road traffic series, square energy-saving decoration series, highway solar road studs series, street LED lighting series and other series. NOKIN solar road studs have the characteristics of energy saving, environmental protection and long service life.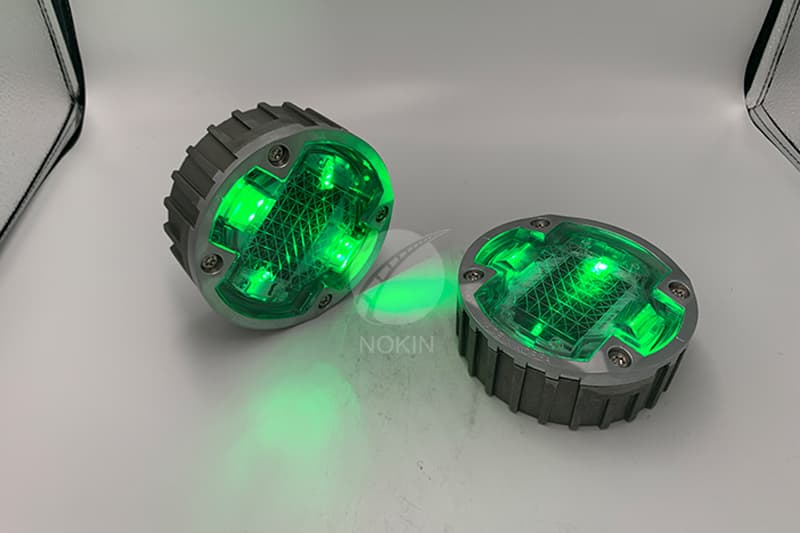 NOKIN Traffic is a professional supplier of roadway safety and
solar road studs
, NOKIN is engaging in manufacture, construction, and sale in the field of the roadway safety products. Safe road, Safe world is NOKIN solar road stud's goal. NOKIN solar road studs collect high-tech and use environmental-friendly material. Quality is NOKIN solar road stud's life and to serve customer in a better way is what NOKIN pursue.