The increasing number of cars requires more humanized and warning signs to appear in road design. Street lamps and signal lamps use mains power supply to warn, so the cost is too high.
Solar road studs
and solar signs will be the most important source. In foreign developed countries, the habit of looking at markings during the day and "solar road studs" at night has long been formed.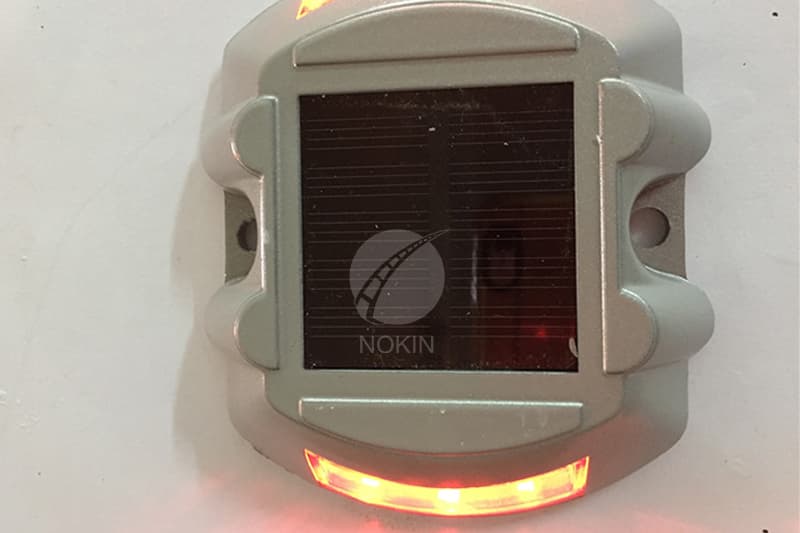 NOKIN's perfect personnel system configuration endows it with a strong design and production capacity of LED high brightness environmental protection
solar road stu
d. LED high brightness environmental protection solar road stud R & D, design, production, sales and after-sales one-stop service organization structure to reduce intermediate links and benefit users. It has a strong elite design team to ensure the design level of LED high brightness and environmental protection solar road stud.
It is guided by domestic well-known art and cultural experts to ensure high-grade design.
NOKIN solar road studs
are facing the global market, customers have different needs, and the situation of product replacement is also very different. For example, in South Africa, cast aluminum reflective solar road studs have been used for 4 years. NOKIN solar road studs still work well, and are well received by customers in South Africa.
For example, NOKIN new product recommendation with high quality,
solar road stud NK-RS-Q7
with ultra-thin design, only 11mm thickness, reduce the impact from car or cycle. This solar road stud uses flexible solar panel and the largest solar charging area. And the solar road stud product can bear over 15 tons compression resistance. IP 68 test is passed. The thickness of this new type solar road stud is only 11mm, thinner than traditional solar road stud whose thickness is usually 20-30mm.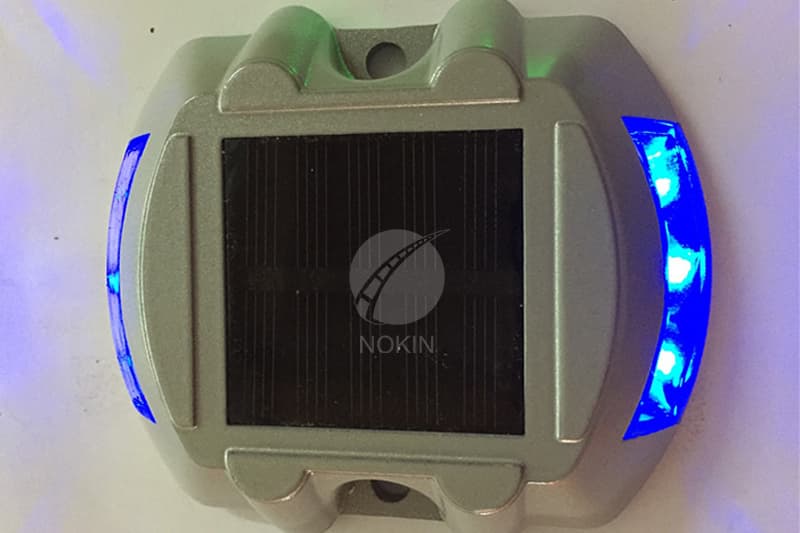 The other materials for solar road stud NK-RS-Q7 are also of high-quality.
Solar road stud NK-RS-Q7
use high brightness America brand led light with 100000 hours of working time. And the Japan brand casting Al material can make solar road stud bears more pressure.