Solar road studs
are often used in conjunction with road markings to further enhance the warning effect. "Smart zebra crossing" is one of the application forms of solar road studs. As night fell, the "smart zebra crossing" at an intersection was officially opened. The "smart zebra crossing" is organized and implemented by Guangzhou Transportation Bureau, which is one of the practical measures for the people's livelihood to control traffic congestion points in Guangzhou.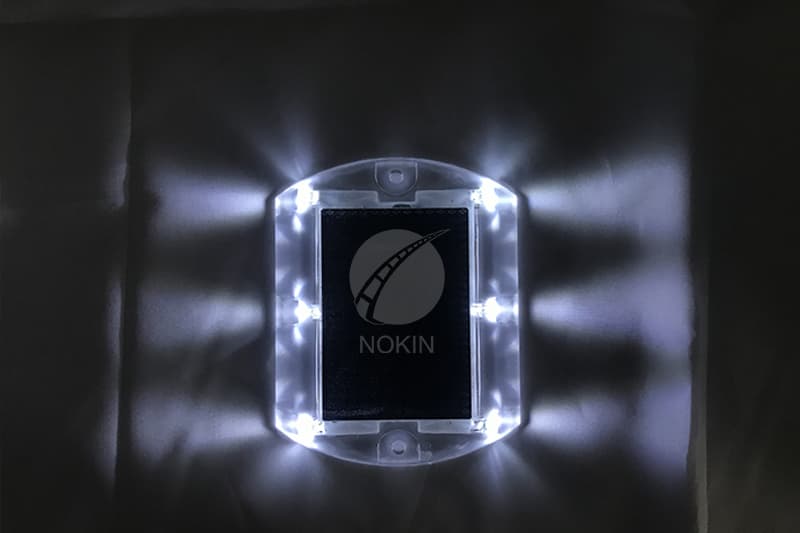 The warning light of the
solar road stud
is eye-catching, and the two-way warning function effectively reduces the congestion caused by the conflict between people and vehicles. The use of solar road studs is to improve the traffic order at the intersection of Tianhe North Road and realize the separation of vehicles and pedestrians.
Solar road stud
camp has created a safe and orderly traffic environment and reduced congestion caused by human and vehicle conflicts. Therefore, Guangzhou Transportation Bureau organized the municipal road engineering research center to implement the improvement project of non motor vehicle exclusive access. The installation of solar road studs and "smart zebra crossing" are important pilot contents of the project. The Municipal Road Engineering Research Center organized the design unit and the solar road stud construction unit to carry out a lot of work.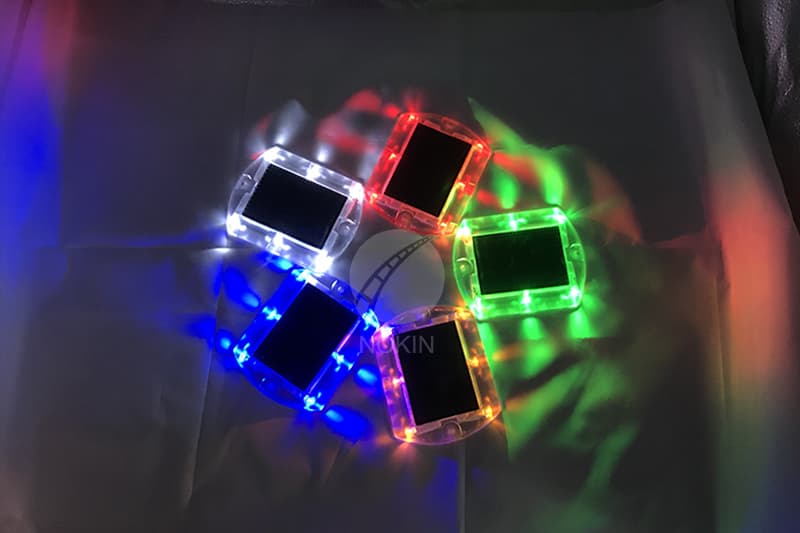 Due to the durability and beauty of
solar road studs
, the use of "fearless" vehicles and pedestrians to crush and tread on solar road studs has also received strong support from Guangzhou traffic police department. After the implementation of the "smart zebra crossing", after two nights of formal operation, combined with the trial operation data of the buried solar road stud in early August, relevant research institutions tracked its implementation effect.
The "smart zebra crossing" implemented this time mainly adopts
solar road studs
and buried pedestrian crossing signal lights, both of which consider the durability design, and have been tested in the factory and on site by the construction unit for many times, taking into account the requirements of durability and beauty.