Different from ordinary reflective road studs,
solar road stud
is more out of consideration for the environment. Solar panel of solar road stud is used to provide stable power supply self-sufficiency. So solar road stud does not rely on urban cables.
Solar road stud
is suitable for promotion in rural and other remote areas. NOKIN solar road stud adopts polysilicon solar panel, the photoelectric conversion efficiency far higher than some inferior quality in the market.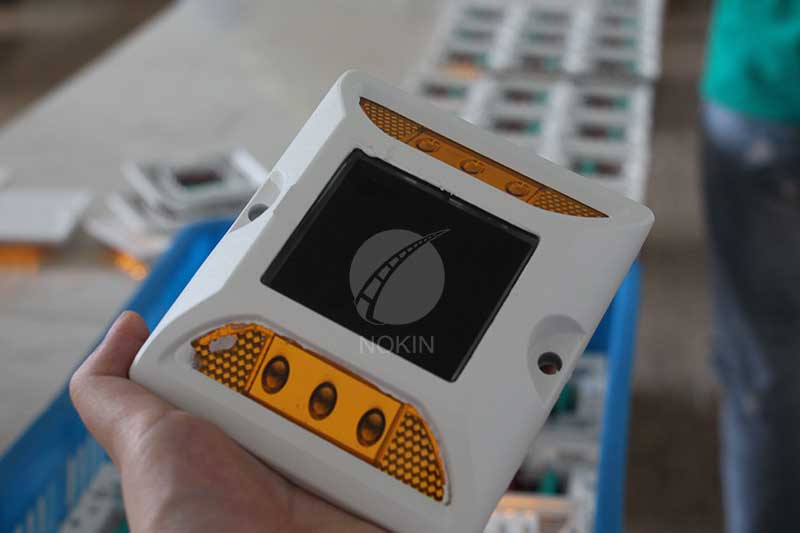 Solar road stud
is set along the road surface and is used to indicate the direction of the road at night or in rainy and foggy weather. Solar road stud is composed of retroreflective material, shell, solar panel, led, and controller. The solar road stud is a visual guidance facility with active light and passive reflection performance. Solar road stud is usually used in combination with the marking line.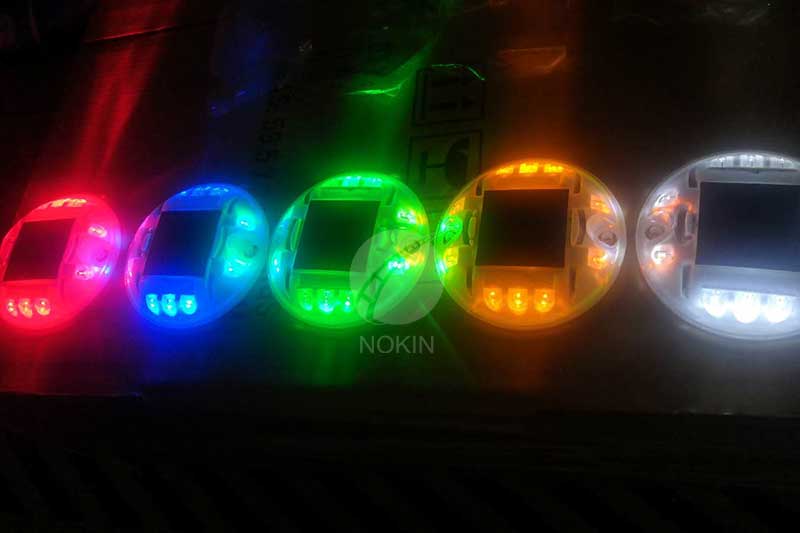 Whether it is a complex
solar road stud
or a simple reflective glass road stud, they can play an important role in improving road safety. Both solar road stud and glass road stud can attract the driver's attention by self-luminous or reflective light, so as to ensure driving safety.
Therefore,
solar road stud
are effective traffic safety facilities to ensure driving safety and reduce traffic accidents. You are welcome to call NOKIN to inquire about the specific situation of solar road stud.