Solar road studs
are now widely used. In many developed countries, full coverage of highway solar road stud has been achieved, and many cities and regions in China also have solar road stud lights.
Solar road stud often installed on road. This kind of solar-rechargeable, LED illuminated solar road stud is a low cost, maintenance-free and effective alternative to overhead street lighting. Superior road/ path visibility while avoiding the problems associated with battery powered is the greatest advantages of solar road studs.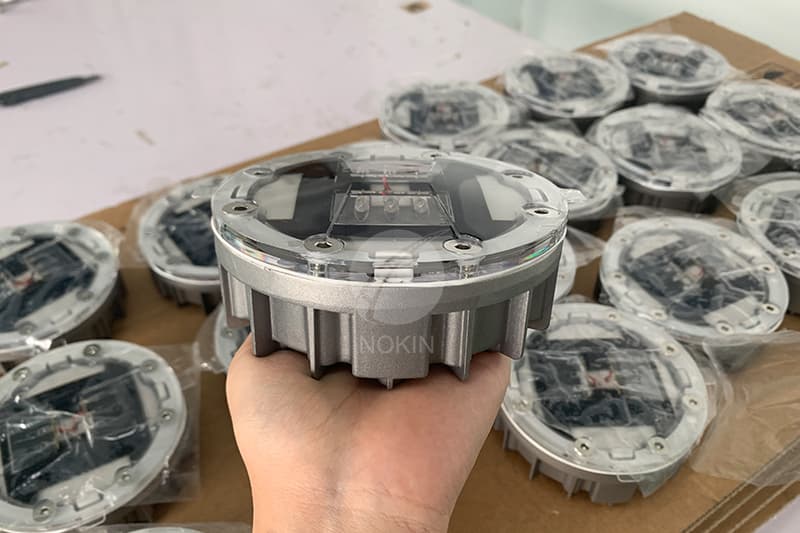 Solar road stud
is the first and only product to offer the advanced newest technology of capacitor unit as an energy source. Using bright LEDs, projected light from each solar road stud can be seen at up to one mile away during darkness.
For night or fog use, electronics in the
solar road studs
monitor ambient light levels, activating the LEDs when ambient light drops below factory preset levels. Solar road studs use integrated solar panels which power the battery and LED lamp without any external power supply in general.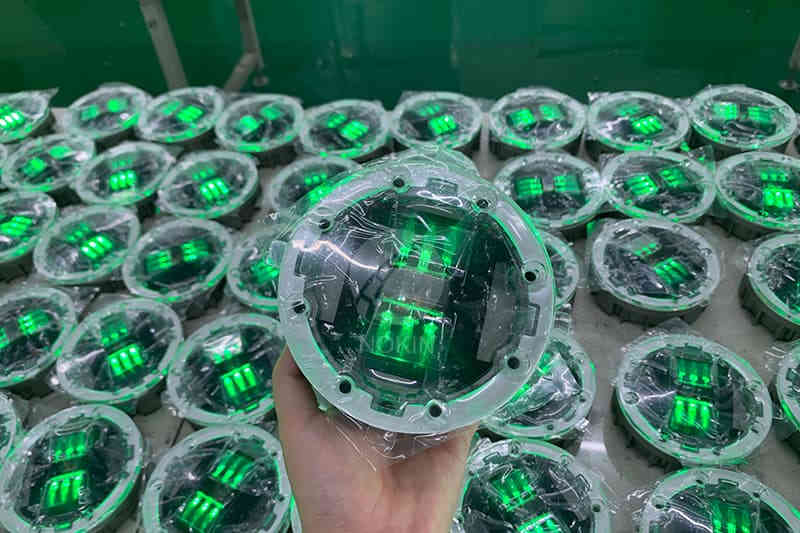 Since 2001, SHENZHEN NOKIN TRAFFIC FACILITIES CO., LTD. has introduced
solar road stud
lights (solar cat eye), which have a higher visibility than the traditional road studs. Its patent NK-RS-X5 solar solar road lights provide forward visibility of up to 900m, providing better guidance and hazard warnings to drivers in the dark, even in harsh weather conditions.