The
solar road stud
installation project between junction 34 at Lancaster and Burton Services is due to begin on Monday July 13. And the solar road stud installation project should be completed by the end of the month. New solar road studs will be installed along the route and white lines will be repainted, making it easier for drivers to see the lane markings.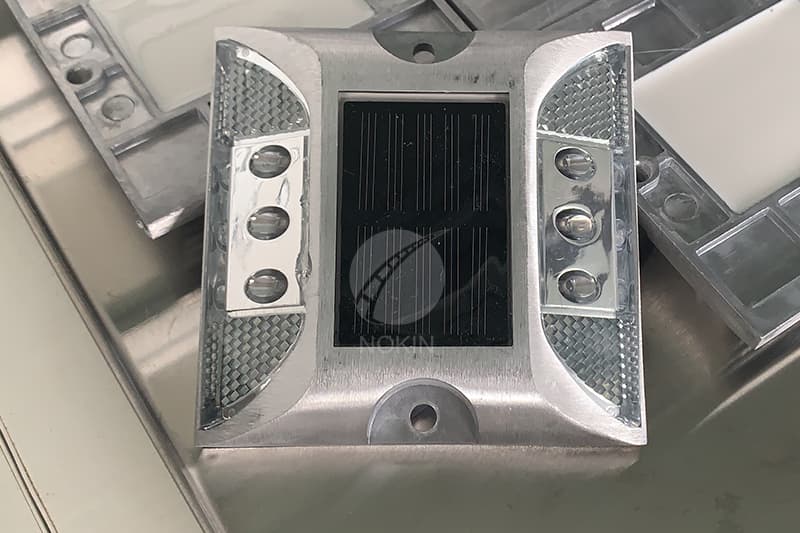 Today we are going to talk about the
solar road stud
for the design concept, in the ordinary road stud improvement, increased the setting of LED lights. Compared with the ordinary road stud, the solar road stud has the characteristics of active lighting, can better point out the direction in the dark.
For the sake of environmental protection,
solar road stud
adopts solar panels to provide stable power supply and self-sufficiency. As the solar road stud does not rely on urban cables, it is suitable for promotion and application in rural and other remote areas. The use of solar road stud has little damage to the environment and will not waste resources.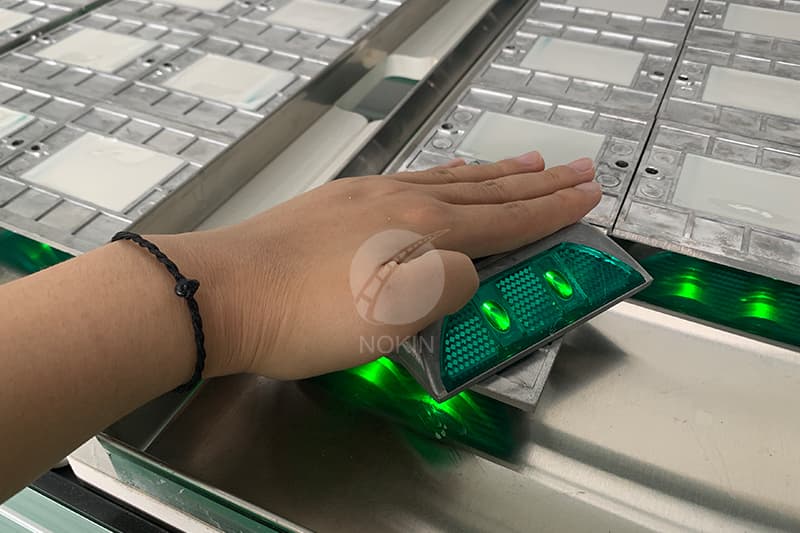 NOKIN solar road stud
has a variety of colors to choose from. The colors of LED lamp beads and reflectors can be customized according to customers' requirements. NOKIN solar road stud are committed to meeting customers' requirements for products and solving customers' questions about solar road studs.
Solar road stud
can help drivers keep well visibility in foggy weather and reduce traffic accidents. By the end of 2016, the national highway mileage in China has reached 131000 km, ranking first in the world. Solar road studs are installed on the whole highway to alert drivers through the work of solar road stud markers, so as to effectively avoid the threat caused by fog.