The high-efficiency solar panel enables the NOKIN
solar road stud
product to be powered by solar energy, which can work continuously for more than 48 hours. The service life of the NOKIN solar road stud product is up to 3 ~ 5 years.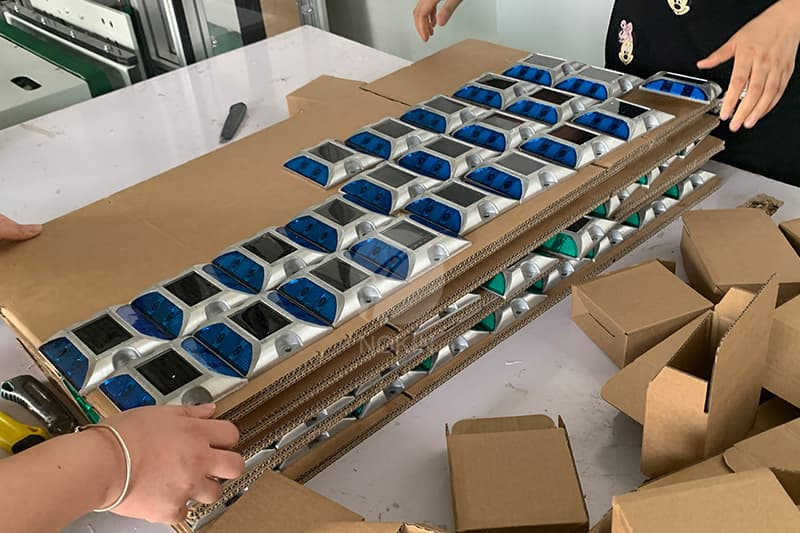 The
NOKIN solar road stud
display mode flashes 120 times / min or is always on for selection. The NOKIN solar road stud display colors are white, yellow, red, green and blue. The display device is super bright LED, with 3 light beads on one side, one side or two sides, more than 500m visible distance, working environment – 40 ℃ ~ + 70 ℃.
Die cast aluminum shell + PC + ABS, plastic skylight surface anti-skid treatment and thickening are applied in NOKIN solar road stud. The overall diameter of NOKIN solar road stud is 134xh50mm, the opening size is 120mm, the weight is 0.68kg, the static compressive capacity is 25.5t, and the waterproof grade is IP68.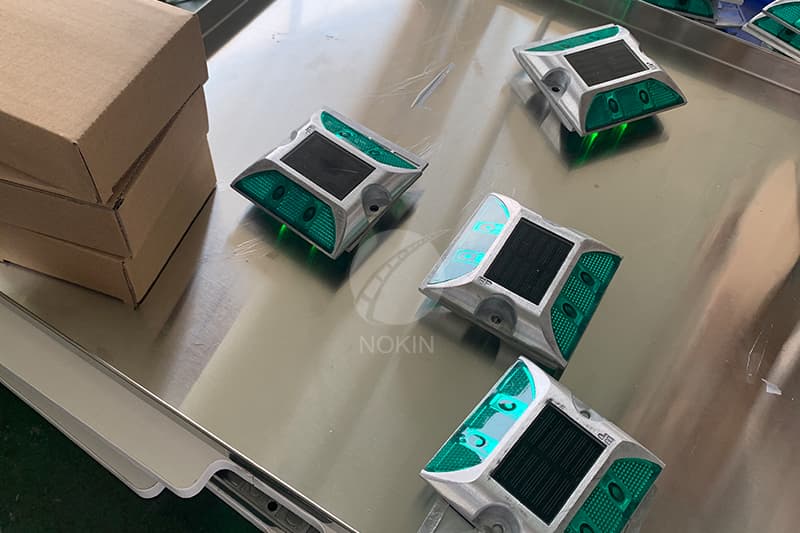 NOKIN solar road stud
have been installed in over 120 locations across the UK, Netherlands, France, Australia and South Africa. Local authorities in places where the road studs have been installed reported a 70 percent reduction in accidents occurring in nighttime. Some statistics on increased road safety in the countries that employ the NOKIN solar road stud.
NOKIN can provide a variety of processes and types of
embedded solar road studs
according to the specific conditions of the road. Customers can also choose to customize solar road studs according to their actual needs.