The
solar road stud
has been sold far away and won batch orders from merchants in the Middle East, Southeast Asia, Europe and the United States and other regions. With the utilization of solar energy resources and the development of solar road studs, so that the inexhaustible and inexhaustible green energy enters thousands of households and creates a better tomorrow for human development.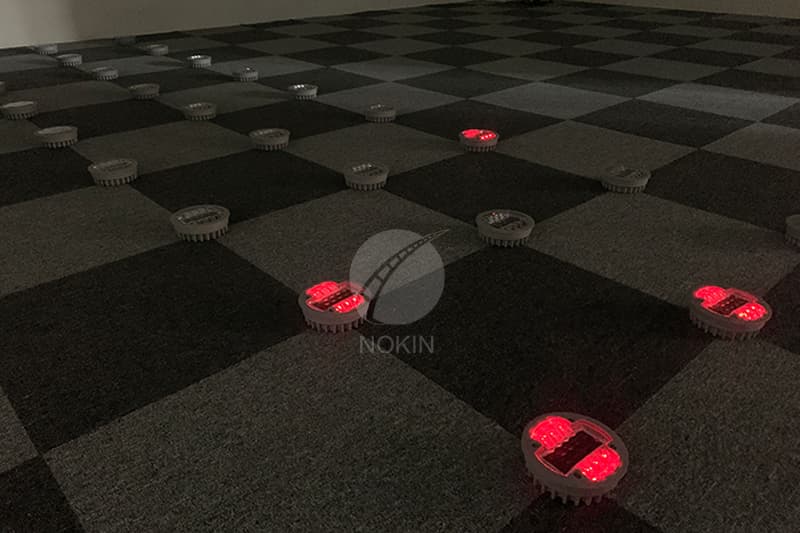 Solar road studs
are embedded within the road surface; this method enhances their long life span and ensures that the Solar can be driven over by heavy traffic. They can be installed in asphalt, concrete elements and all other types of foundations. A big advantage is that cabling is no longer necessary.
All
solar road stud
products have a unique, patented solar current conversion. Thanks to this technology, our solar road studs have the highest level of lighting (durability), which eliminates the need for expensive cabling installation. Innovative design, milled from stainless steel, make our solar road studs snow plough resistant and increase road safety for several years.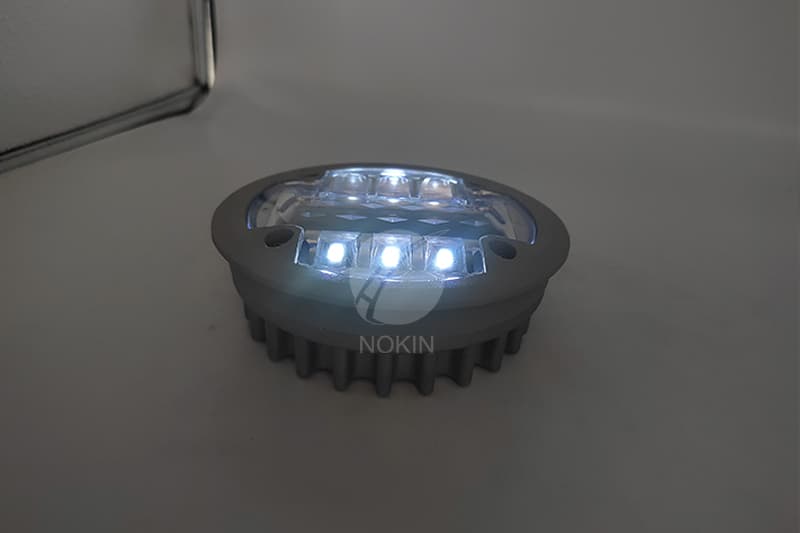 The NOKIN amber
raised solar road stud
NK-RS-A6-1 use aluminum(GB-ADC12)+PC(Japan Brand) as body material, which can resist more than 30 tons. The aluminum(GB-ADC12)+PC(Japan Brand) shell of solar road stud  A6-1 is better than PC shell due to its high load capacity and anti-resistance capacity.
Most quality Epoxy resin glue are used to fix the solar road stud, making sure of solar power charge. Philips PC board is safe and stable which can long time warranty forsolar road stud reflectors.