The
solar road stud
is not affected by road curvature, and its reflective area is twice as large as that of traditional reflective road stud. This is the power of the omni-directional spotlight reflection function of the solar road stud.
The
flashing mode of solar road stud
is changed to normal light. Due to the view that "flashing lights are more eye-catching", most of the early solar road studs in the industry are flashing. Later, the relevant scientific and technological personnel found that the flashing light of the solar road stud would make the driver feel anxious, uneasy and uncomfortable. Therefore, nowadays, the solar road studs produced by various manufacturers are always bright.
This kind of
solar road stud
is installed on the highway, in the dark night, like a night pearl inlaid on both sides of the road. Solar road stud can not only guide the driver's sight, but also give people infinite beauty.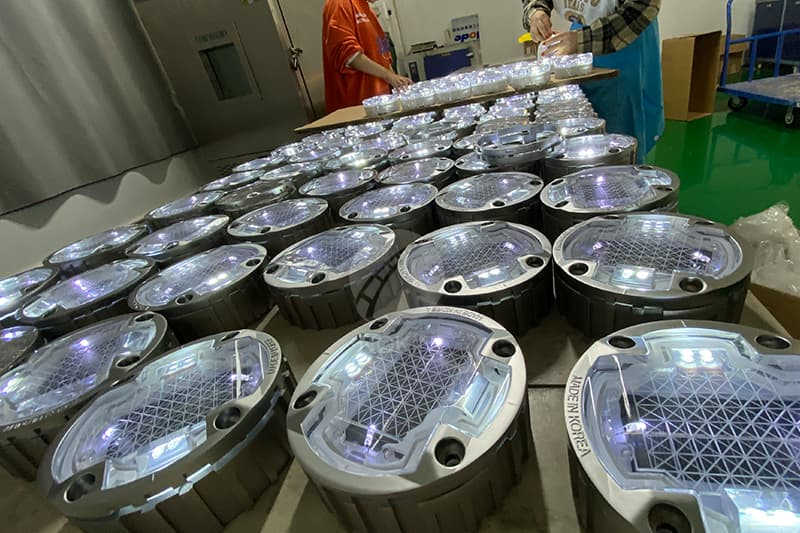 In addition, the design, production and application of
solar road stud
should be done in place, in order to ensure that solar road stud has better environmental adaptability. Plastic solar road stud, glass solar road stud and aluminum solar road stud have a good guarantee for people's life safety.