In wet conditions,
solar road studs
are more effective than traditional reflective road signs. In rainy conditions, the effective visual range of traditional reflective road studS is significantly reduced. When the surface of the reflector is wet, its radiance is greatly affected. However, the high-intensity LED beams of NOKIN solar road stud are not affected by wet surfaces and are still effective in rainy days.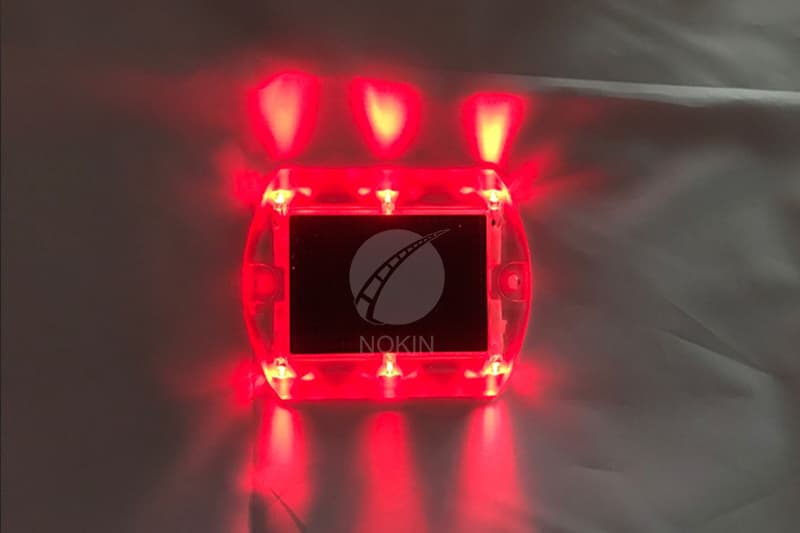 The
solar road stud
is truly self-contained and independently powered by the latest solar power cell technology that requires no external source of energy to operate, other than the available sunlight. Some of NOKIN's solar road stud products have been working well in the field for more than five years. We are trying out a new solar road stud. Our solar road stud products have been further improved.
Solar road stud NK-RS-Q7
also has the protection function of overcharge and over-discharge. Therefore, the solar road stud application of this solar panel can achieve a conversion efficiency of 22%, and complete the charging activity in a very short sunshine time. And it is not easy to be damaged by the unstable current.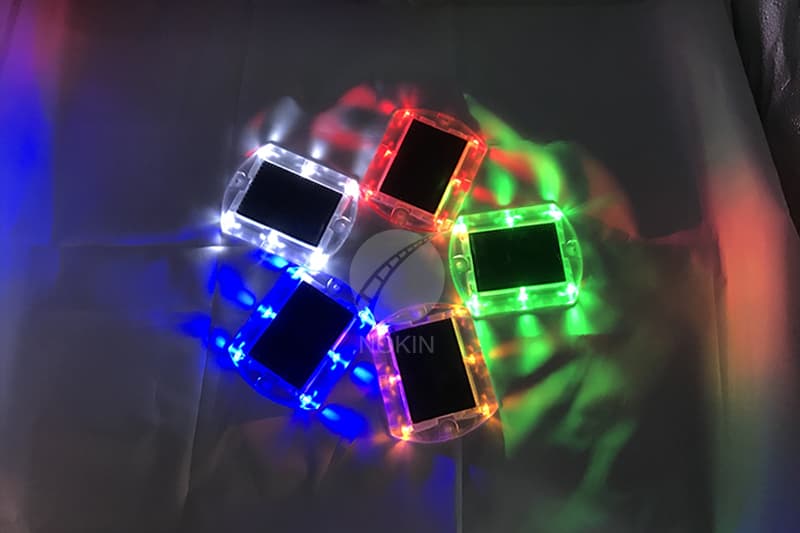 The application of
solar road stud NK-RS-Q7
is high efficiency solar panel mono-crystalline silicon solar panel is used for solar road stud. Mono-crystalline silicon is a relatively active non-metallic element. In addition to its general characteristics, it also has the advantages of high purity and high solar energy conversion rate.
Solar road stud
can well outline the road, improve the safety of driving at night, so solar road stud is widely used in domestic highway and municipal highway. If you want to know more about solar road stud, please consult us. NOKIN is a professional manufacturer of solar road stud.