It is not difficult to obtain
solar road studs
. NOKIN specializes in producing all kinds of solar road studs, road studs and traffic safety equipment. If you want to know more about solar road studs, you can click the link in the article to enter NOKIN's official website. NOKIN's official website has a detailed introduction to solar road stud products, solar road stud use cases, solar road stud parameters, etc.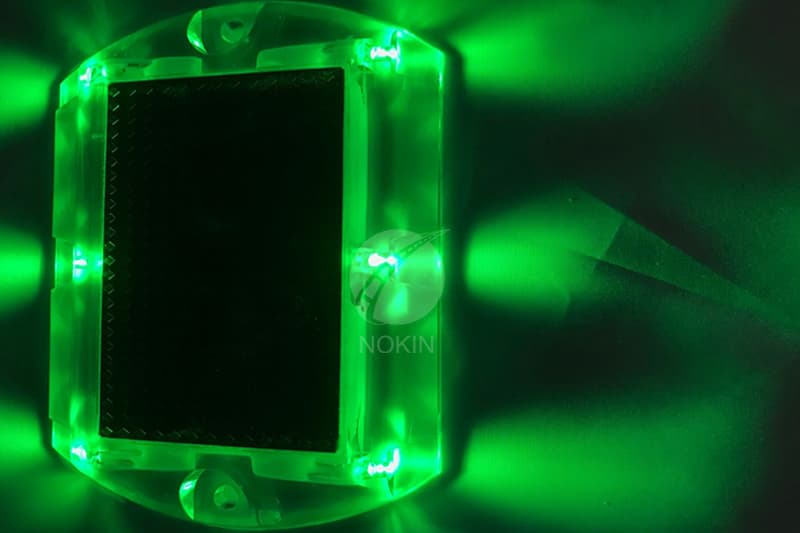 During the long rainy season,
NOKIN solar road studs
will continue to operate in limited sunlight. Because the NOKIN solar road stud is equipped with efficient solar panels, and the power consumption is relatively small, our solar road stud products do not have any problems that cannot operate normally due to the lack of available sunlight or light source.
Solar road stud
can well outline the road, and improve the safety of driving at night, so solar road stud is widely used on domestic highway and municipal highway. The embedded solar road stud is safe, energy-saving, and pollution-free. The charging and on / off process adopts intelligent control, light control automatic switch, without manual operation. The solar road stud is stable, energy-saving and maintenance-free.
According to the different energy storage components,
solar road stud
can be divided into capacitive and battery type. The service life of capacitive solar road studs can reach five to seven years, while the service life of battery solar road studs generally ranges from one to three years.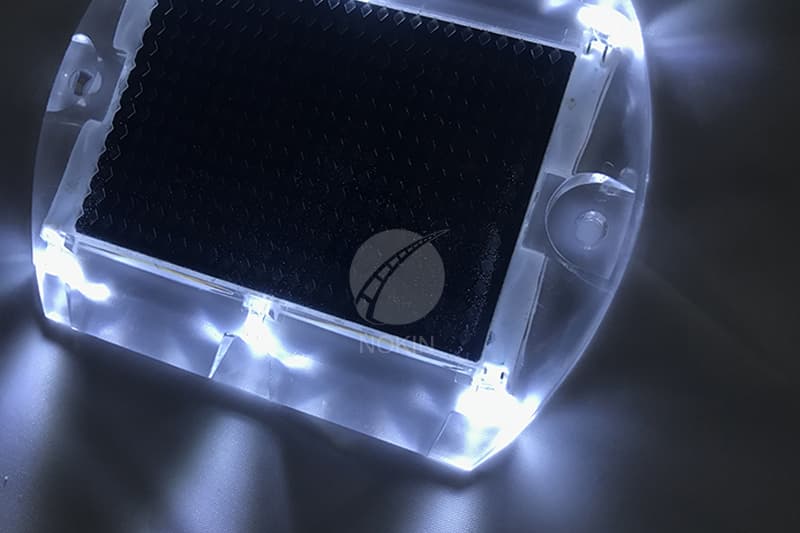 According to the different installation position,
solar road stud
can be divided into two types: embedded type and protruding type. Because the solar road studs installed in the center line of the road have high requirements on the compression performance, the embedded solar road studs are generally used in the middle line of the road, and the protruding solar road studs are mostly used in the edge line of the road.