Although the
solar road stud
has the advantages of not easy to damage and long service life, it may also be damaged in the process of use. The official life of solar road stud is 3-5 years, or even 8 years.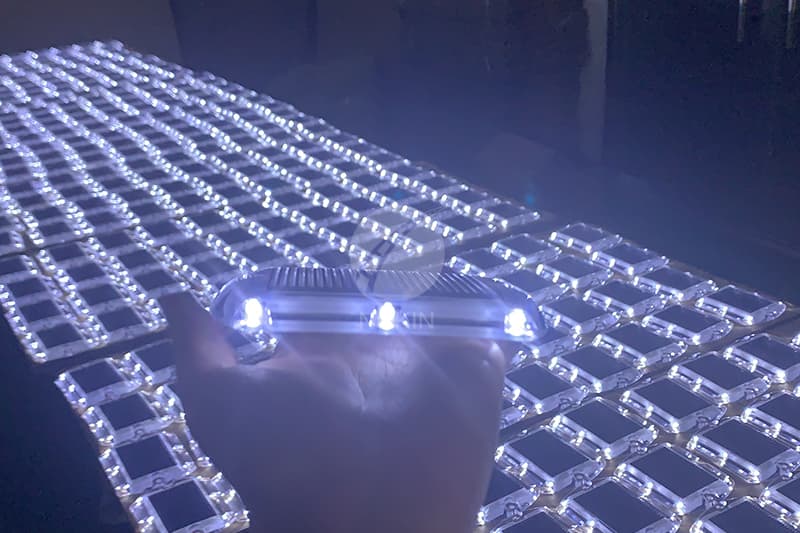 The biggest reason for the damage of
solar road stud
is man-made damage. Car rolling and bicycle impact may damage the shell of solar road stud. After the shell of the solar road stud is damaged, the internal parts of the solar road stud may be eroded by dew, rain, etc. Or the whole solar road stud was hit and flew.
Improper installation will also affect the service life of
solar road stud
. There are also two ways in which solar road studs will be damaged.
The first one is hollow inside of the solar road stud, and the second is the wrong structure with pin foot. Both are structural problems of solar road stud, but they are different. The first case is highlighted here.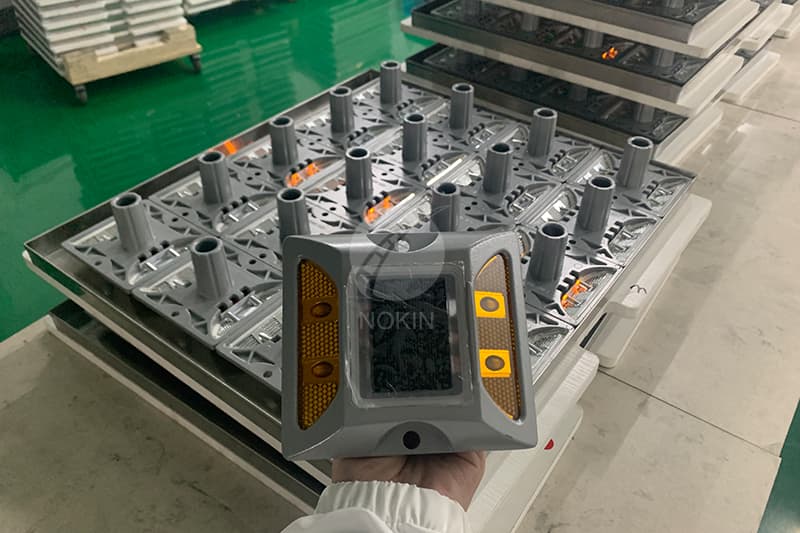 The compression test should be carried out before the
solar road stud
is put into use. When it was over 8.1 tons and 8.9 tons, an unqualified solar road stud broke. Even not as good as the qualified plastic road stud compression value. The compression value of qualified plastic road stud is 16 tons. Of course, the solar road studs of this structure can not meet the requirements of the Ministry of communications for compressive strength of 10 tons. General pressure testing equipment can do this kind of compression test.