Pedestrian Crossing application use
solar road stud
in front of a pedestrian crossing. Solar road stud with stainless steel housing for heavy duty use. Crosswalks with actively lit LED-lights are clearly visible in poor visibility. The solar road stud is wireless and maintenance-free pedestrian crossing safety light.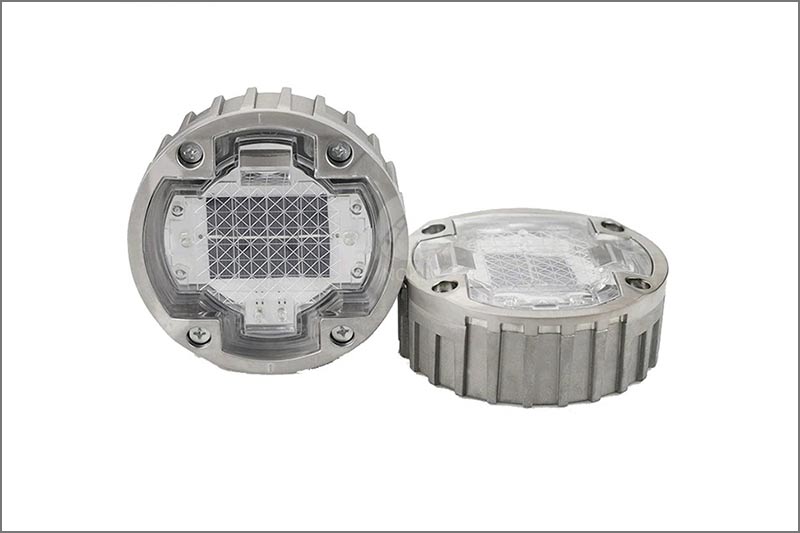 Solar road stud
technology for pedestrian cross is applied in conditions. The solar road studs are to be provided to indicate the limits of the pedestrian crossing. Solar road stud are to be arranged on two lines for the full width of the carriageway and located at Solar Pedestrian Warning System. The two posts, activation buttons, solar power banks and pedestrian crossing signs are independent standalone systems. The connection between all components, including the solar road studs is wireless.
Unidirectional
solar road studs
could be installed in airports. High quality and less expensive anti-corrosion solar road stud in aircraft landing direction guide light for airport airfield $769.00 – $1,089.00 / Piece.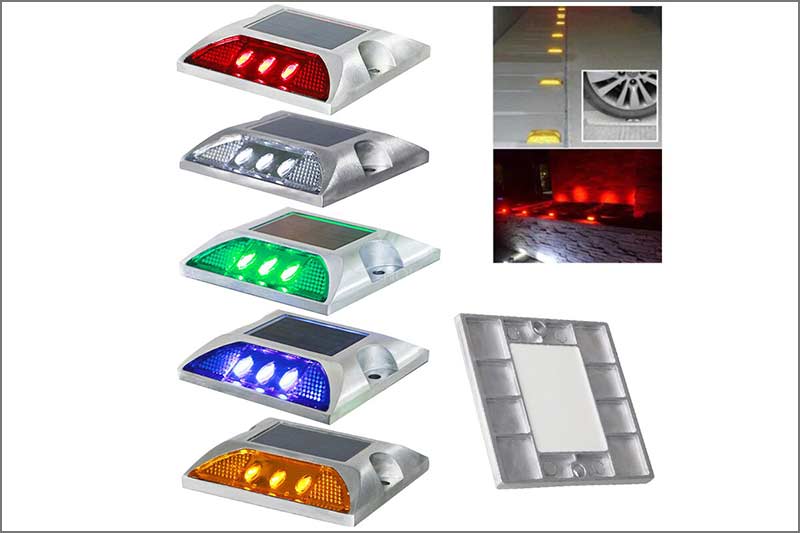 Easily visible in daylight as well as darkness,
solar road stud
is accurate in dimension and is widely demanded for managing traffic at bus-depot, airport and parks. The solar road studs come under this category are road studs, reflective road suds, roadway safety studs, road safety items.
In terms of the appearance of
solar road studs
, there may be these standards and requirements. For example, the surface coating of solar road stud should be uniform, and should not blister, crack, scratch, fall off and wear. The lens of the solar road stud should be clear and transparent without impurities, scratches and pollution.