Do you know what all the different colors of
solar road studs
mean? There are four color of solar road studs: red, green, white and amber, plus yellow. The different colors of solar road studs present different orders and meaning respectively.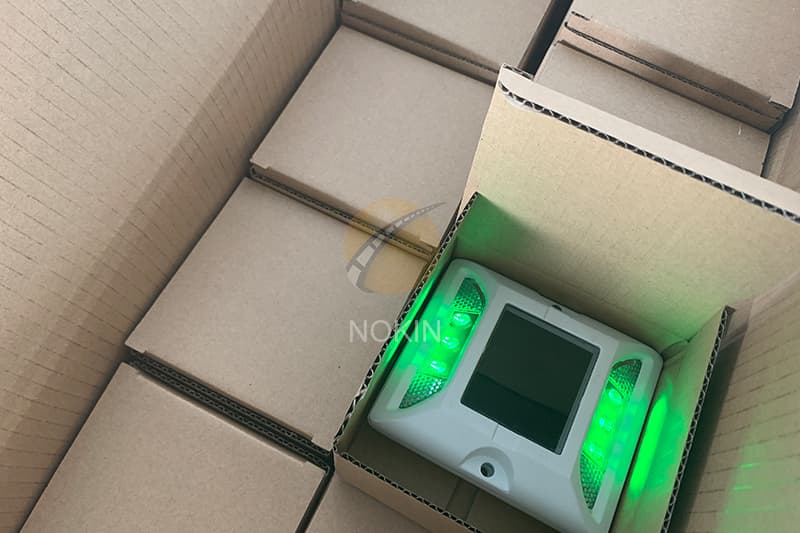 We already mentioned that not only the color could warn drivers to focus on the road situation, but the raised
solar road stud
itself can provide warning effect. When the driver does not notice the solar road stud and rolls over it, the bumpy feeling will make the driver notice that the road condition has changed. Therefore, drivers can pay more attention to the roadside warning signs and road conditions when across solar road studs.
The smart
solar road stud
is working by color changing. The work system of smart solar road stud crosswalk device is following.
When the "smart zebra crossing" senses that pedestrians are passing, the solar road stud on the zebra crossing will constantly flash green to remind passing vehicle drivers to pay attention to courtesy; when pedestrians leave the zebra crossing, the solar road stud marker will flash yellow.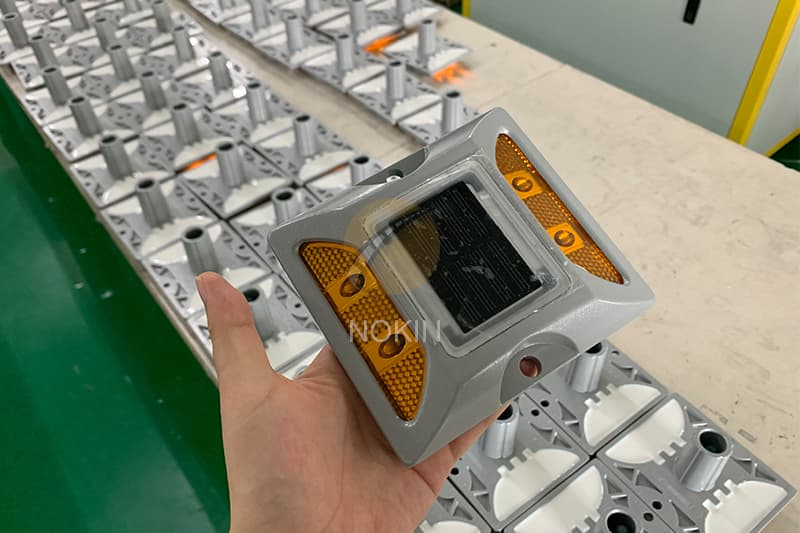 The
solar road stud
on the zebra crossing has good visibility whether in haze or at night. The driver can know the pedestrian traffic situation in advance at a safe distance of tens of meters away, so as to take avoidance measures. At the same time, the solar road stud of smart zebra crossing can also bring new highlights to the city appearance and civilization construction, forming a beautiful life protection line and scenic line.