Different from ordinary reflective road studs,
solar road stud
is more out of consideration for the environment. Solar panel of solar road stud is used to provide stable power supply self-sufficiency. So solar road stud does not rely on urban cables.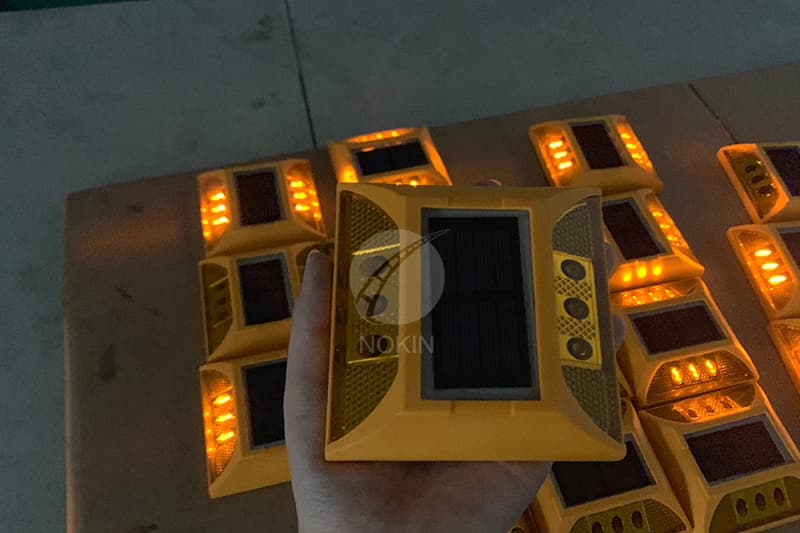 Solar road stud
is suitable for promotion in rural and other remote areas. NOKIN solar road stud adopts polysilicon solar panel, the photoelectric conversion efficiency far higher than some inferior quality in the market.
Solar road stud is also suitable for city road. Solar road studs installed on both sides of zebra crossings can give full play to their role.
The smart crossing technology used on the
solar road stud
signals is the first of its kind in the Middle East region. Sensors of solar road studs on the ground detect the movement of pedestrians while they are waiting and crossing the street. It then automatically readjusts the remaining time on the solar road stud signal based on the data recorded.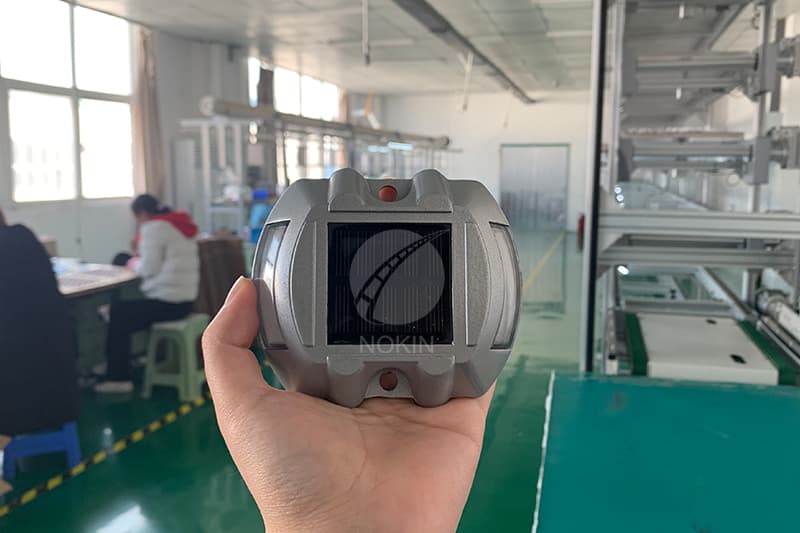 The steps of intelligent pedestrians remain constantly off
solar road stud
s and only activated in the presence of pedestrians in the vicinity of the road. Its main function is using flashing solar road stud to warn drivers with sufficient reaction time of the presence of pedestrians in the vicinity of the road.