The working model of
solar road stud
is quite simple. The lighting process will be finished by four important electrical elements: solar panel, converter device, capacitor or battery, LED lamp. And they are cover by shell of solar road stud.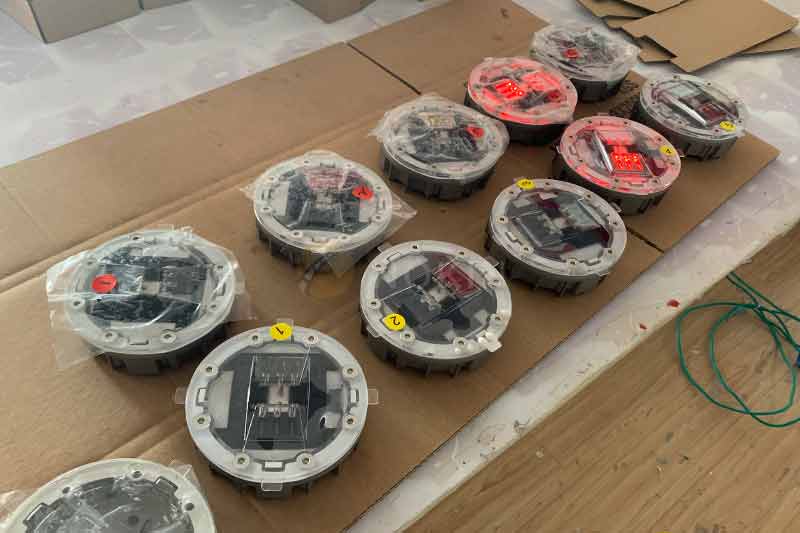 Solar road studs
are flashing solar-powered LED maintenance-free lighting devices used in road construction to depict road edges and midlines. Embedded in the road, solar road studs are an electronic improvement on traditional road stud because they provide the driver with a reaction window of more than 30 seconds, while traditional reflective devices take about three seconds to react. The strong brightness of the LEDs makes solar road studs easy to see under good conditions at a distance of about 900 m.
Solar road stud
can naturally absorb sun light at day time. The solar panel that almost cover the whole flat of solar road stud is applied to absorb more solar energy. Excellent solar panel can utilize solar energy to most extent.
The solar road stud will transform solar energy to electricity energy by converter and save the electricity in super capacitor and battery. It is very environment friendly for solar road stud to light the night.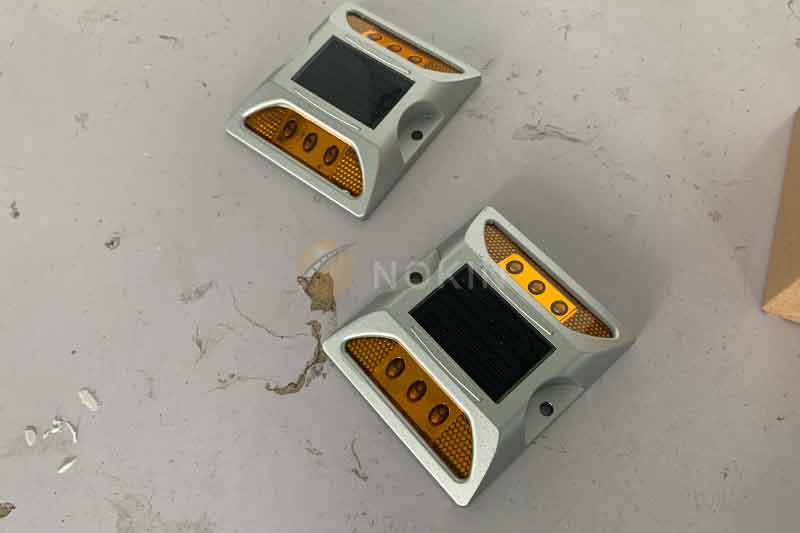 Solar road stud
for sale from NOKIN suitable for a variety of industrial applications, solar post lights at animal grids to warn the on coming traffic of the hazard. Ideal for outdoor mining, council and improved road lighting, farm lane solar street sign lights, remote airstrip night lighting to solar warning beacons. High quality, high toughness enough to withstand 20 to 30 tons of pressure,NOKIN solar road studs in flashing or continuously glowing colors as well as any color suitable for your application.