An expensive and complex cabling falls away by the appearance of
solar road stud
. With the installation of solar road studs, we have a cable-less and therefore easy and quick possibility make pedestrian crossings more safely.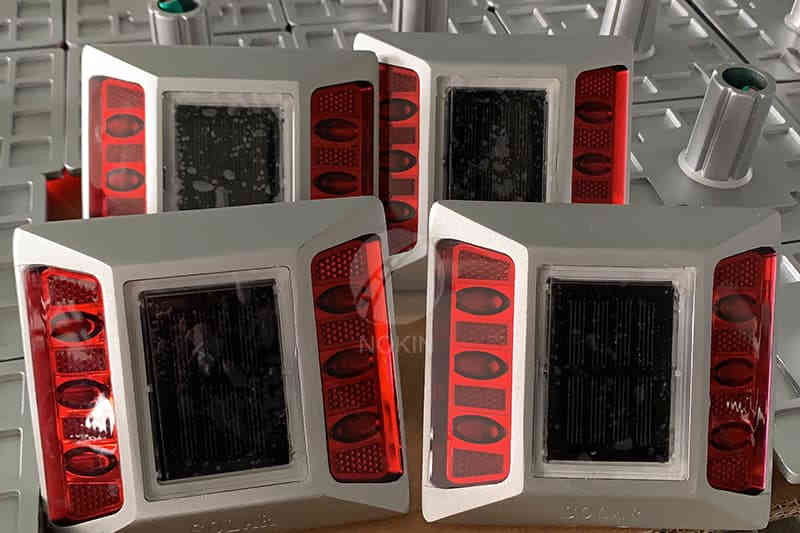 Therefore, the scope of application of
solar road studs
is wild. Solar road stud application extends from simple obstacle marking to complex, optical road guidance tasks. Through the solar power supply an enormous autonomy can be achieved. An expensive and complex cabling falls away by the appearance of solar road stud.
The base of
solar road stud X5
is suitably shaped so as to show excellent adhesion with the asphalt. Material of solar road stud X5 is extremely high strength, and presents constant performance over time both on dry and wet roads.
The
solar road stud X5
bottom surface is flat without a fixation element. It is delivered with two-component epoxy adhesive. Each solar road stud is delivered with a two component epoxy adhesive for easy fixation into the asphalt.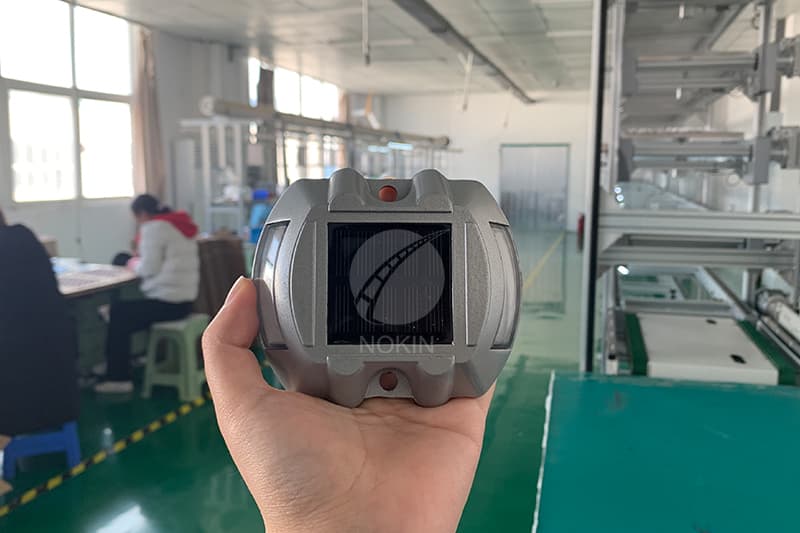 NOKIN can provide a variety of processes and types of
embedded solar road studs
according to the specific conditions of the road. Customers can also choose to customize solar road studs according to their actual needs.