Smart, safe and sustainable
solar road studs
, proven to increase night time road safety. Solar road stud can provide a view of the road layout ahead in the driver's natural line of vision and well beyond the headlight beam of a vehicle. These solar road studs are naturally charged by the sun.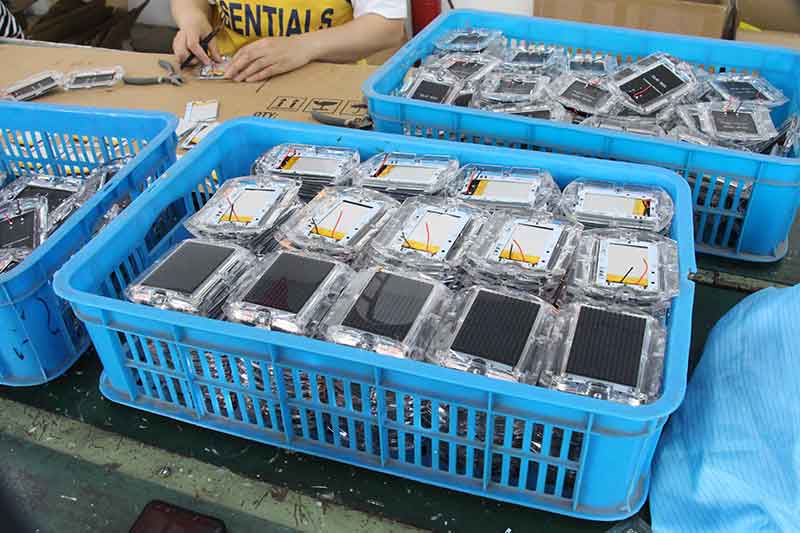 Active solar road stud
makes it possible to efficiently mark neuralgic areas such as pedestrian strips, traffic islands, curves, round abouts, etc. The NK-RS-X5 solar road stud is suitable to drive over. The NK-RS-X5 solar road stud is designed to install flat into the road surface, there is no danger for two-wheelers. Maintenance machines such as snowplows, sweepers etc. are also not hindered by NK-RS-X5 solar road stud.
As soon as
solar road stud
starts getting dark, the LED lights in the solar road stud come on automatically each night for up to 10 hours.
The scope of application of solar road studs is wild. Solar road stud application extends from simple obstacle marking to complex, optical road guidance tasks. Through the solar power supply an enormous autonomy can be achieved.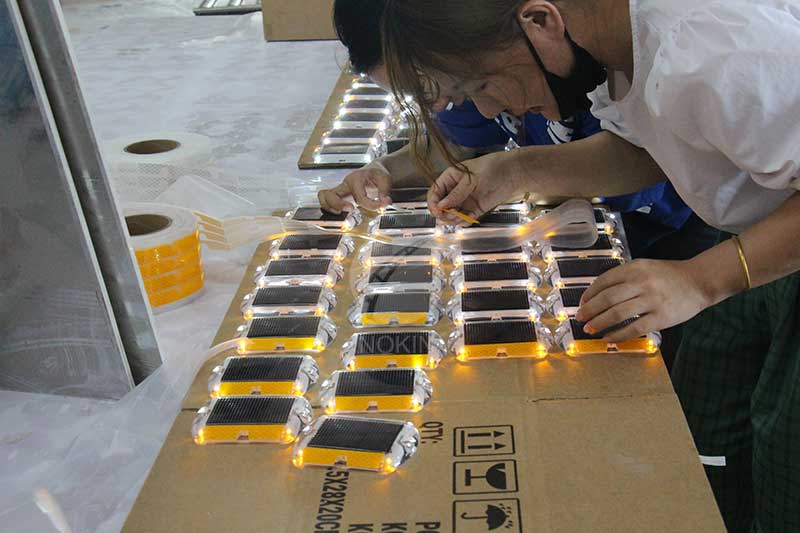 The
solar road studs
are widely used in the infrastructure sector, among others: emphasizing dangerous curves, introducing traffic calming measures, marking cycle lanes and roundabouts. Moreover, solar road studs are highly suitable for harbor and recreational areas, where solar road stud are applied on quays, piers and footbridges, parking zones and public squares.