The official explanation is that
solar road stud
or solar road marker is a kind of road stud, which is set along the road surface and used to indicate the road direction at night or in rainy and foggy weather. It is composed of retroreflective materials, shell, solar panel, led and control devices, and has the performance of active light emission and passive reflection, Usually used in conjunction with markings.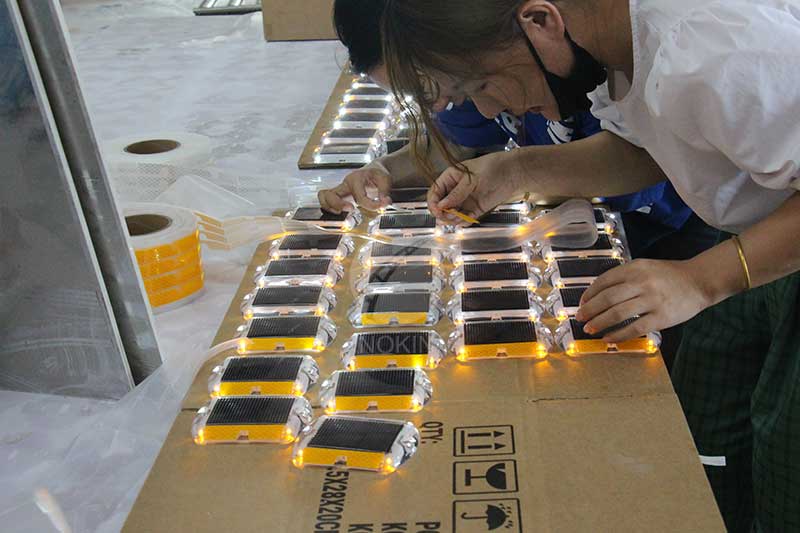 Solar road studs
are used to mark road edges and centerlines. Solar road stud is mounted on the road surface and flashes to warn the drivers. And solar road stud is equipped with long lasting LEDs and runs for many years without maintenance. The LEDs inside solar road stud are designed to be visible from about 1 km.
NOKIN embedded solar road stud adopts streamlined design and beautiful appearance. Solar road studs can be used not only for road guidance, but also for decoration. Imagine that when you are tired and irritable after a long-distance driving, you suddenly see the solar road stud flashing at a certain frequency, which will certainly make you feel happy and improve your ability to focus on the road.
Active solar road studs
use internal light emitting diodes as their light source, giving extended visibility distances and better performance in poor weather conditions over traditional road studs.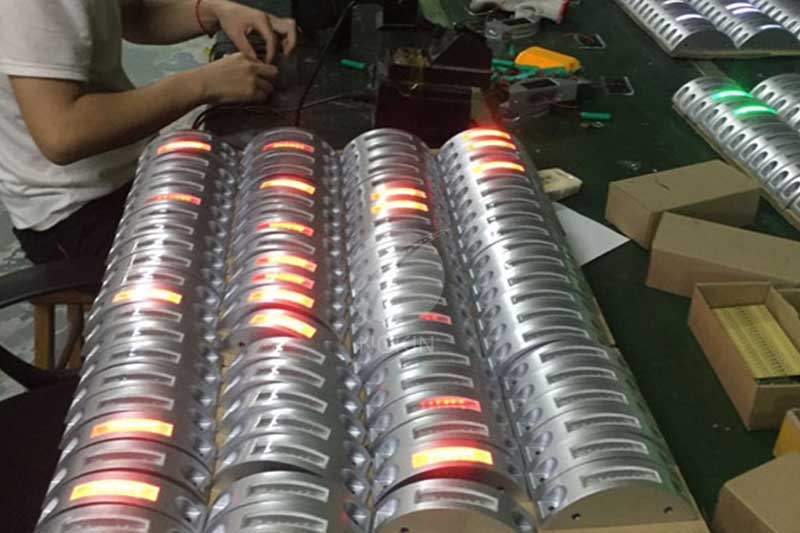 Solar road studs
have been used all over the world. The application range of solar road stud is very wide, and it is suitable for all kinds of terrain. Even the solar road stud can play a more important role in the mountain area, fog area, tunnel and other special terrain. China has gradually started the installation of solar road studs.