A raised
solar road stud
is an environmentally safe road delineation treatment visible from up to 1 kilometer away. The solar road studs require little to no maintenance and generate no on-going operational costs.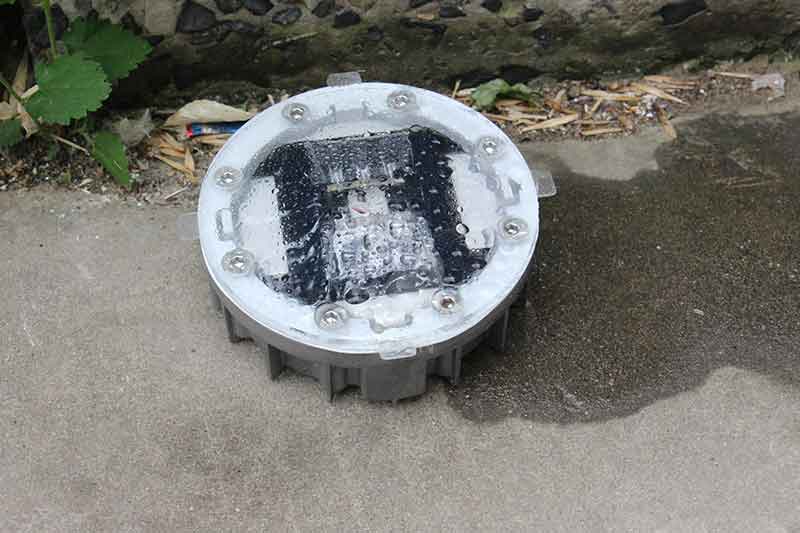 Different from the road barrier, this kind of flashing
solar road studs
can not only effectively play a role of warning at night, prevent and reduce road traffic accidents, but also do not occupy the lane space. If the response is good, solar road stud will be extended to other roads in the region in the future.
The Miracle technology of
solar road stud
is reliably used to delineate areas suffering poor visibility, pre-warn motorists of impending traffic calming treatments such as traffic islands; roundabouts, and speed humps, or to delineate cycle and walking, paths, boat ramps, and airport taxiways and aprons. But solar road studs also have other applications.
According to the person in charge of highway construction, these
solar road stud
installed on the marking positions of roads and municipal roads or the middle marking of double yellow lines can generate electric energy by using the solar energy absorbed in the daytime. Through light sensing control and stroboscopic control, solar road studs will automatically flash at night or in the case of insufficient light, and play a warning and indicating role to pedestrians and drivers passing by.
The person in charge of installing
solar road stud
said: if the solar road studs work well, we will consider installing more solar road studs in other areas.