Solar road stud
helps Shenzhen traffic police to reduce "Chinese style road crossing". However, the Shenzhen traffic police have offered five sharp tools: the evidence collection system for running a red light, the tide lane, the sound of the whistle and the shooting system, the intelligent pedestrian crossing system with solar road studs, and the zipper car in the tide lane.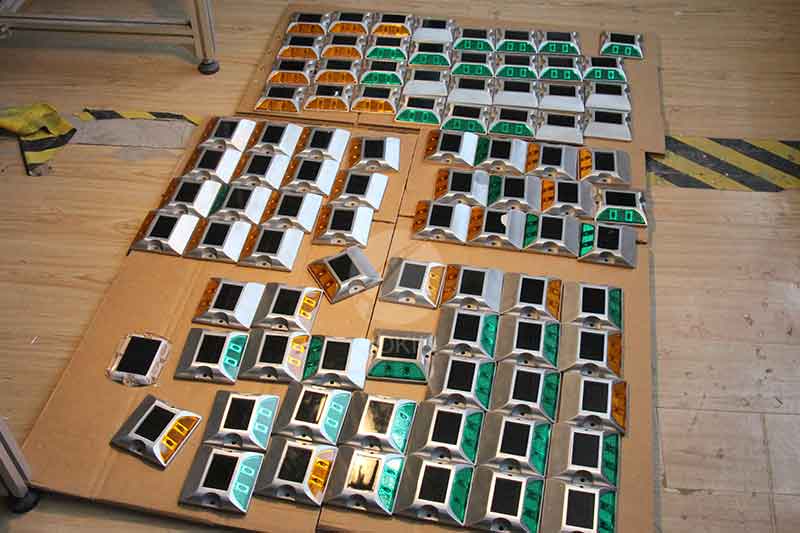 "Pedestrian crossing intelligent
solar road stud
" is a part of the intelligent pedestrian crossing system, which is also called "intelligent zebra crossing" in some places, and "diversified zebra crossing" with solar road studs are all aimed at solving the problem of people and vehicles competing for the road on the zebra crossing.
Intelligent zebra crossing with
solar road stud
is considered to be an effective way to ensure traffic safety, alleviate congestion problems and reduce traffic accidents. Intelligent crossing system with solar road stud: when pedestrians pass through the intelligent zebra crossing, the driver should slow down or stop driving by warning of flashing solar road stud. Actively avoiding or courting pedestrians is the driver's respect for people, as well as the respect for life, and it is the embodiment of urban civilization.
The application of intelligent zebra crossing with
solar road stud
can give full play to the operation capacity of traffic system, reduce traffic accidents, improve traffic utilization, alleviate environmental pollution and energy consumption. Therefore, the smart solar road stud transportation of various cities and roads is the next development trend in China.