Raised reflective
solar road stud
is used for dividing the road boundary, for safety, reducing the accidents, made from aluminum alloy attached with the reflective sheet made from the acrylic plastic sheet. This acrylic is a reflective prism glass style and available 1 or 2 sides on solar road stud.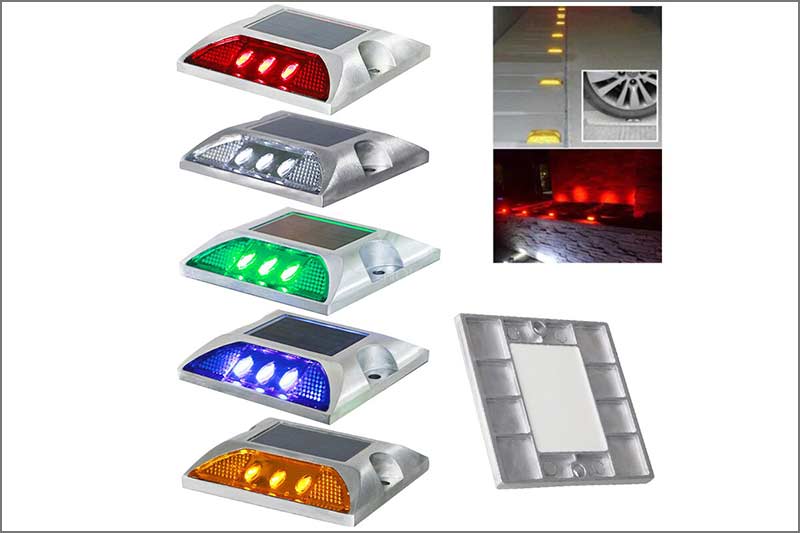 In addition, there will be thin layer of the coated glass in order to enhance the reflective index of
solar road stud
during night time. Raised reflective solar road stud adopts flexible solar film to collect light and store electricity, which avoids the phenomenon that the traditional silicon film is easy to be damaged by pressure in the process of use.
For example, our new product recommendation with high quality –
solar road stud NK-RS-K1
. The solar road stud NK-RS-K1 has very special shape: the shape of solar road stud NK-RS-K1 is round, which is totally different from common solar road stud.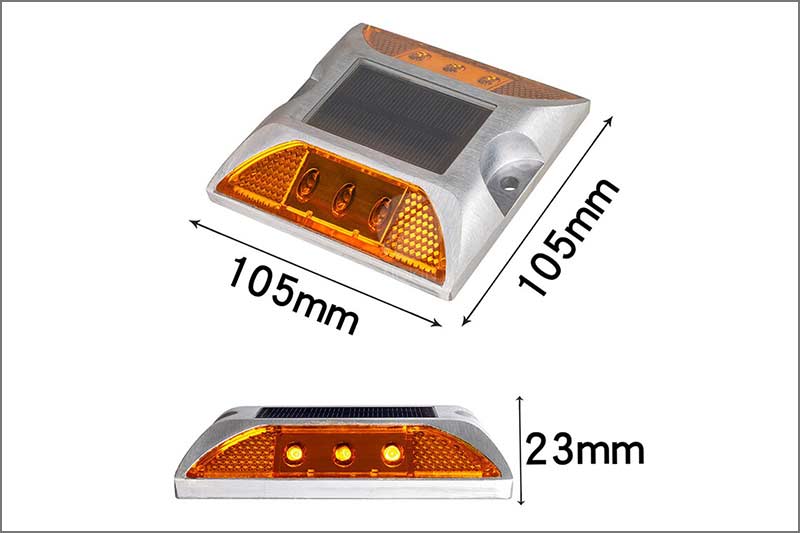 The embedded part of
solar road stud
is a disc base with a diameter of 8 cm at the lower end and 10 cm at the upper end and a thickness of about 2.5 cm.  The protruding part of the middle part of the solar road stud is a semicircular sphere with a diameter of 6cm and a height of 2cm. These solar road stud have been proven to be effective, particularly in areas where vehicles are near pedestrians such as school zones, construction zones, residential areas, and university campuses.
Under the leadership of government units at all levels,
solar road studs
have effectively improved traffic order and continuously improved traffic operation capacity through short-term, stable and rapid micro transformation. With the help of solar road studs, the city plans to complete the task of governance of more than 15 congestion points, and 11 points have been completed. Through the post evaluation of the effect of the completed points, the effect of congestion control is obvious.