Solar road stud
can fully absorb solar energy in the daytime with sunlight. In the long day, the internal devices of solar road stud can convert solar energy into light energy for storage. At night, the solar road stud will shine.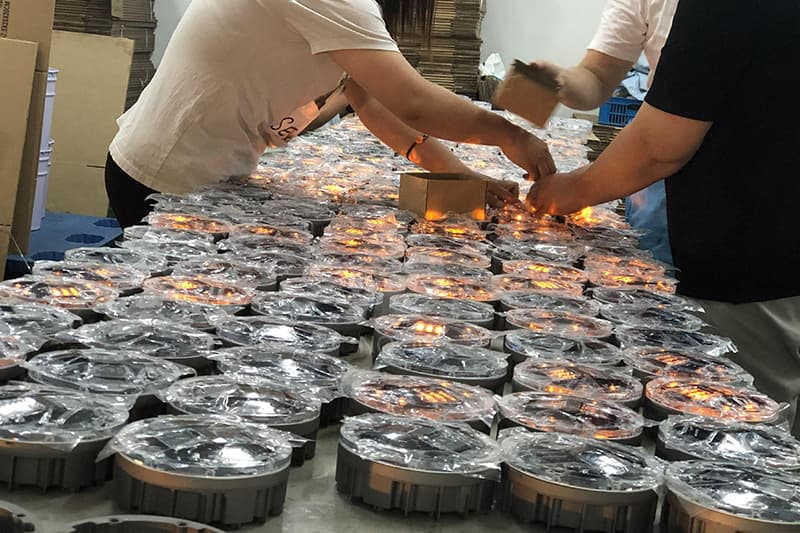 The
solar road studs
indicate the direction like a sign on the dark road, and the solar road stud can attract the attention of drivers and pedestrians by flashing. Therefore, solar road stud that can correctly indicate the direction and prompt the changes of the road ahead are called night protectors.
However, in addition to the installation of
solar road stud
on the road to play a safe role in traffic facilities, but also can be installed in other places as decoration. For example, solar road studs are installed around fountains as decorations in a city in the UK.
The upper lampshade of the
solar road stud NK-RS-K1
is formed by the injection molding of the high transmittance polycarbonate PC (Japanese brand) integrated forming mold. The lower part of the solar road stud NK-RS-K1 is composed of a yellow opaque PC and is equipped with a waterproof rubber ring.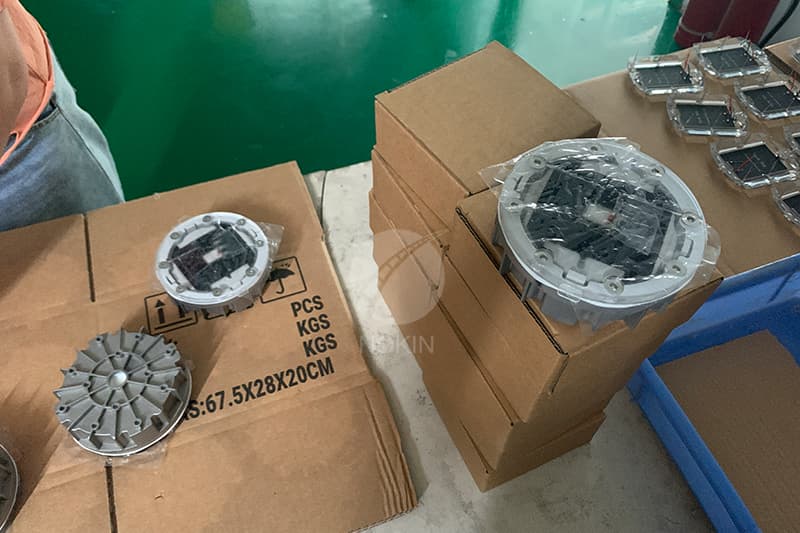 One of
solar road stud NK-RS- K1
advantages is no dead corner reflection. Therefore, solar road stud NK-RS- K1 can play a warning role in the critical section, and has 360 ° reflective guidance function for the sharp bend and critical bend road.