Solar road stud
can save people in danger. Because the main function of solar road stud is continuous bright light and flashing according to the frequency. This kind of solar road stud can provide better lighting effect in the case of poor light and avoid traffic accidents due to poor light.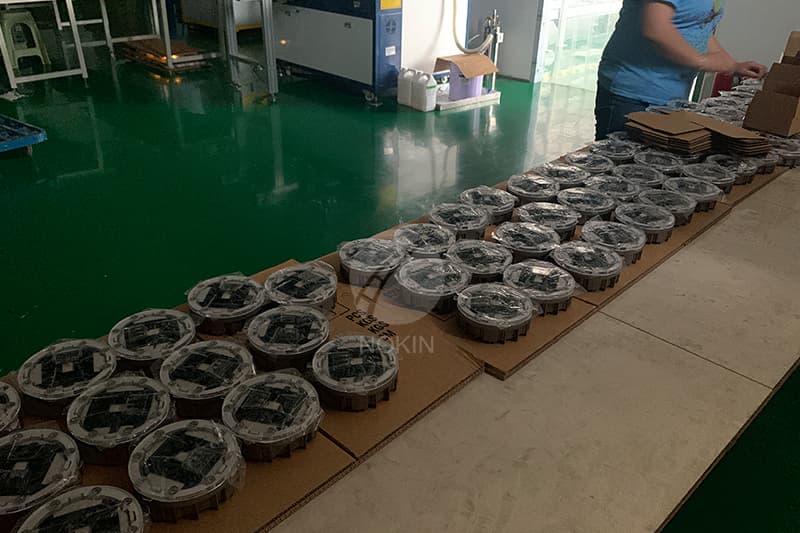 Plastic solar road stud
, metal solar road stud, circular solar road stud, square solar road stud, embedded solar road stud and protruding solar road stud are installed on the road to protect people's lives. All kinds of solar road studs can emit strong light at night to show people the way.
Solar road stud
technology for pedestrian cross is applied in conditions. The solar road studs are to be provided to indicate the limits of the pedestrian crossing. Solar road stud are to be arranged on two lines for the full width of the carriageway and located at Solar Pedestrian Warning System. The two posts, activation buttons, solar power banks and pedestrian crossing signs are independent standalone systems. The connection between all components, including the solar road studs is wireless.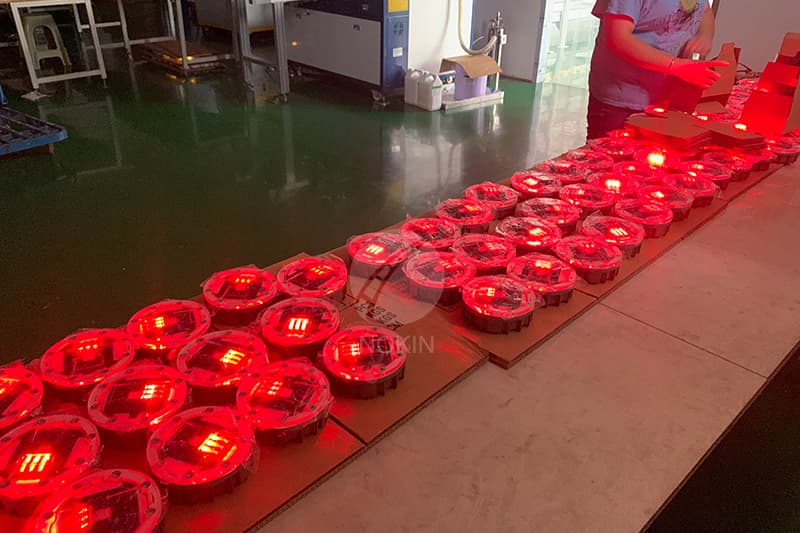 The NOKIN
heave duty solar road stud NK-RS-X5
for sale is a popular safety facility. The solar road stud NK-RS-X5 use casting aluminium alloy +PC as body material, which can resist more than 40 tons. The casting aluminium alloy +PC shell of solar road stud  A6-1 is better than other shell due to its high load capacity and anti-resistance capacity. With the shell, solar road stud X5 can be installed in the middle of road.