NOKIN has over 18 years of experience in road visibility. NOKIN is China's leading, totally objective, supplier of top quality
solar road stud
to enhance night and day visibility which have an influence on road safety. NOKIN is a solar road stud manufacturer since 2001. The main products of NOKIN are solar road studs, solar traffic signs, and solar street lights.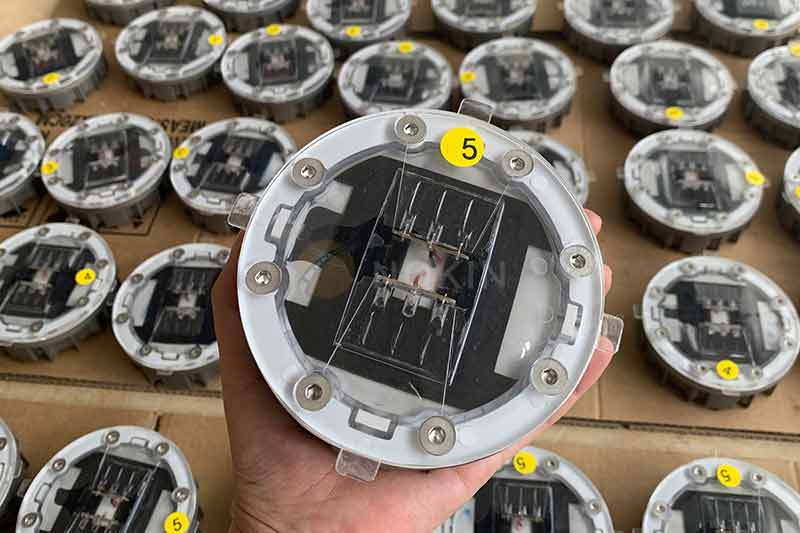 Please avoid the kind of
solar road stud
product. Because the solar road stud structure is unreasonable. There are two kinds of unreasonable solar road stud structure: hollow inside and wrong solar road stud with pin foot structure.
First case: although some
solar road stud
products are aluminum shell, they are easy to be damaged. Don't just look at the aluminum shell solar road stud, think aluminum solar road stud is more compressive, in fact, these products are hollow under the solar panel. No pressure at all.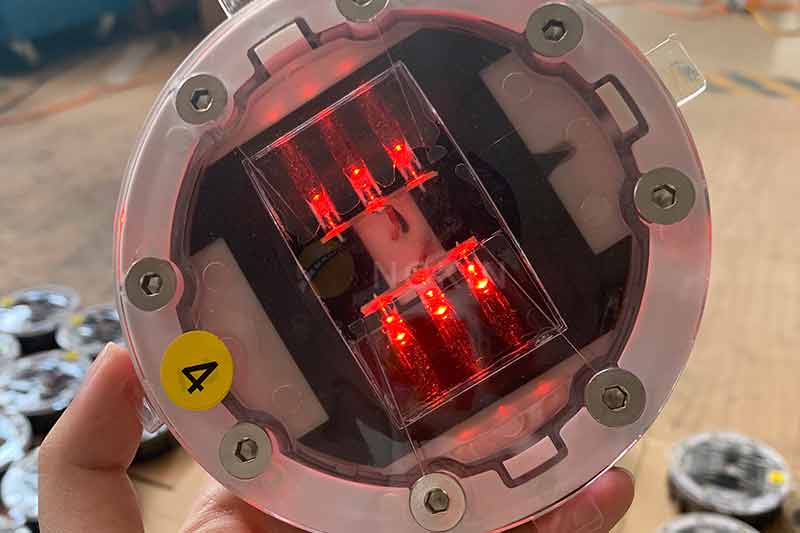 The second case: the upper and lower parts of
solar road stud
products are connected with several screws. At present, most of the solar road studs with pin feet adopt this structure. When the solar road stud is installed on the road surface and fixed with glue, it is only fixed and bonded to the lower part of the solar road stud, and the upper part is only fixed to the lower part by a few small screws.
If you have any questions about the
solar road studs
or others, you can contact us freely, NOKIN will give you feedback in 24 hours.